Budget vote & Board of Ed election is Tues., May 18, at Pioneer High from 6:30am-9:00pm. See the budget guide:
https://5il.co/saoj
| Candidate bios: tinyurl.com/4ajb5jv6 | Voters must be U.S residents, 18 years of age, and have lived in the district for 30 days prior to vote.



ATHLETICS NEWS: For the spring season, we plan to stream our HOME Wrestling and Unified Basketball games. We will not be streaming HOME baseball/softball games or Track meets. We are gathering all of our AWAY game streaming info so we can provide links on our website.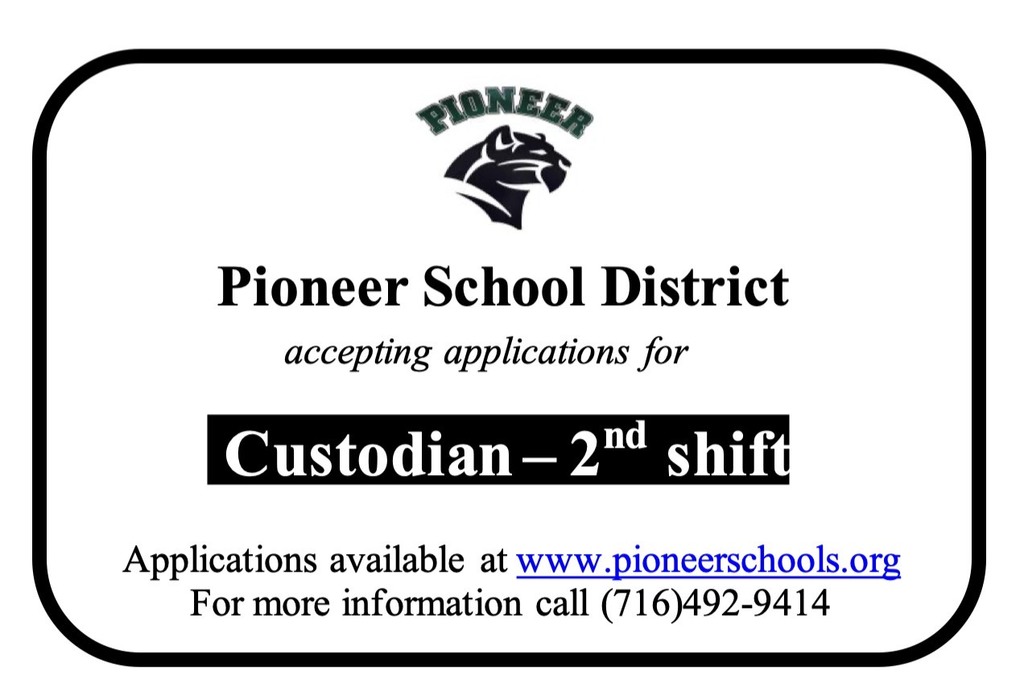 Fall sports registration now through 5/27. Visit the HS or MS health office for details. Football, field hockey, soccer, cheerleading, golf, cross country and volleyball.




Pioneer has an urgent need for classroom aides and food service workers. Start by filling out the Civil Service application & returning it to the district office.
https://5il.co/bbrj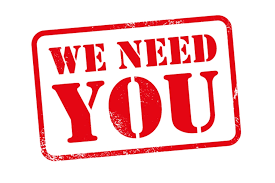 ANNUAL BUDGET HEARING & BOE CANDIDATE INTRODUCTIONS will be held Tuesday, May 4, at 5:30pm, prior to the regular Board of Ed meeting. This is a Zoom-only session. Phone: 1-646-558-8656; Meeting ID: 915 4605 1301. Passcode: 129075


ATHLETICS ALERT: Unfortunately, tonight's varsity football game @ Iroquois has been canceled. We are thankful for the season we had and we look forward to the Fall! Go Panthers! 🐾


ATHLETICS UPDATE: With Williamsville South's modified team on pause, we announce the cancellation of the modified football finale on Wed. 5/5. Great season, Panthers!


ATHLETICS UPDATE 2: Slight adjustment to Saturday's game time for varsity football at Iroquois. It is moved up to 5pm. @pi_one_er

ATHLETICS UPDATE: Pioneer Varsity Football at Cheektowaga has been cancelled. Instead, the Panthers will play at Iroquois Saturday May 1, at 7pm. @pi_one_er