Music Department pie sale pickup time is Monday, Nov. 25, from 2:00 to 6:30pm in the middle school cafeteria.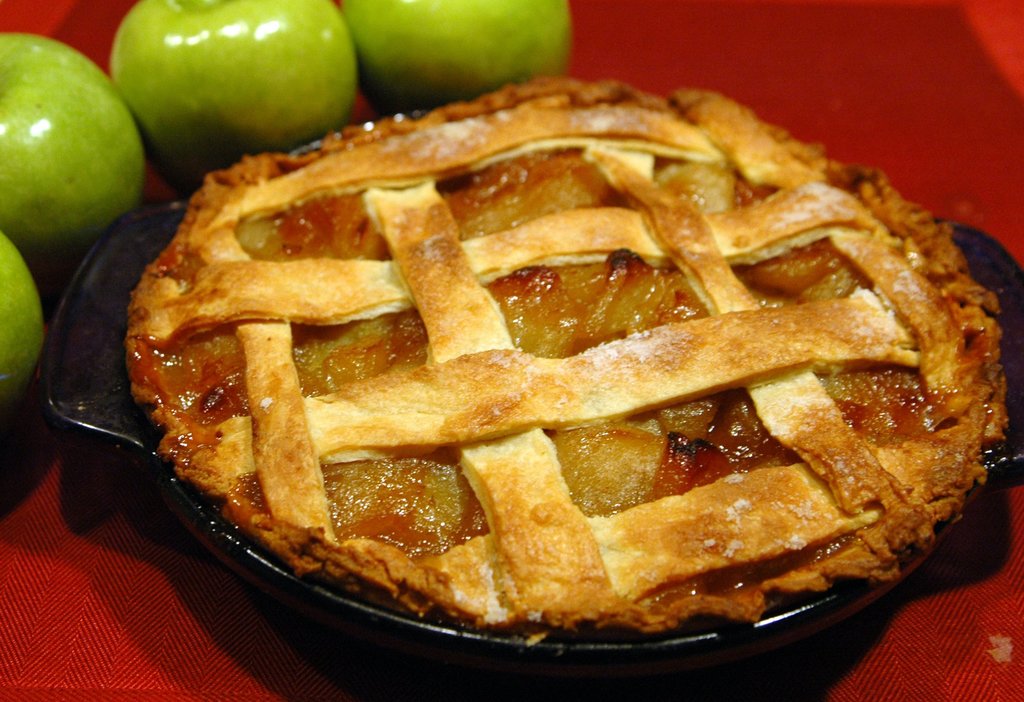 Next week, it's a half-day for all students & Parent-Teacher Conferences on Tuesday, 11/26. Then Thanksgiving recess starts Wed. 11/27. Enjoy!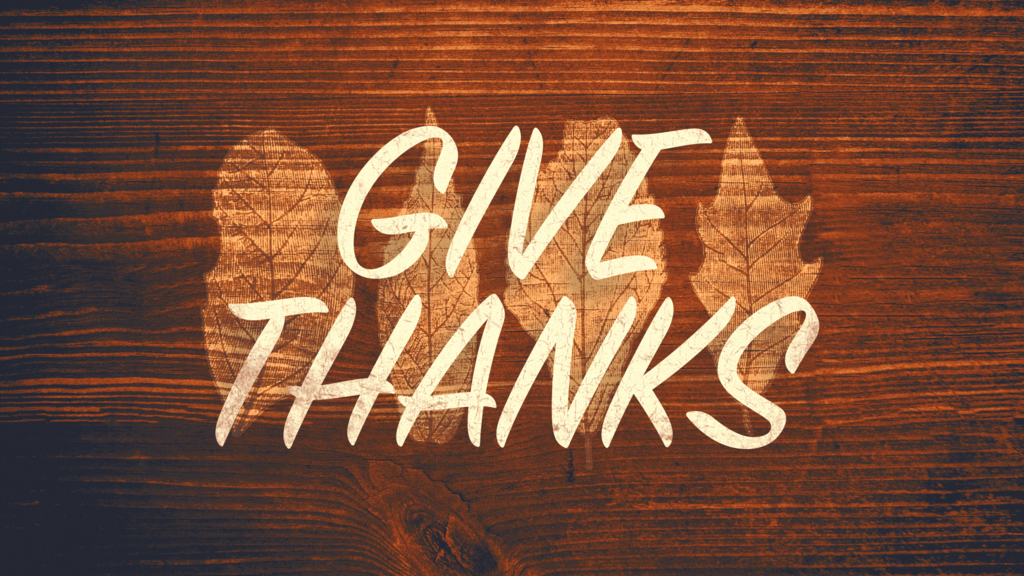 A little snow on the ground, but there's no stopping Delevan PTA's Fall Festival, happening Friday, 11/15, at 5:30pm, inside Delevan Elementary!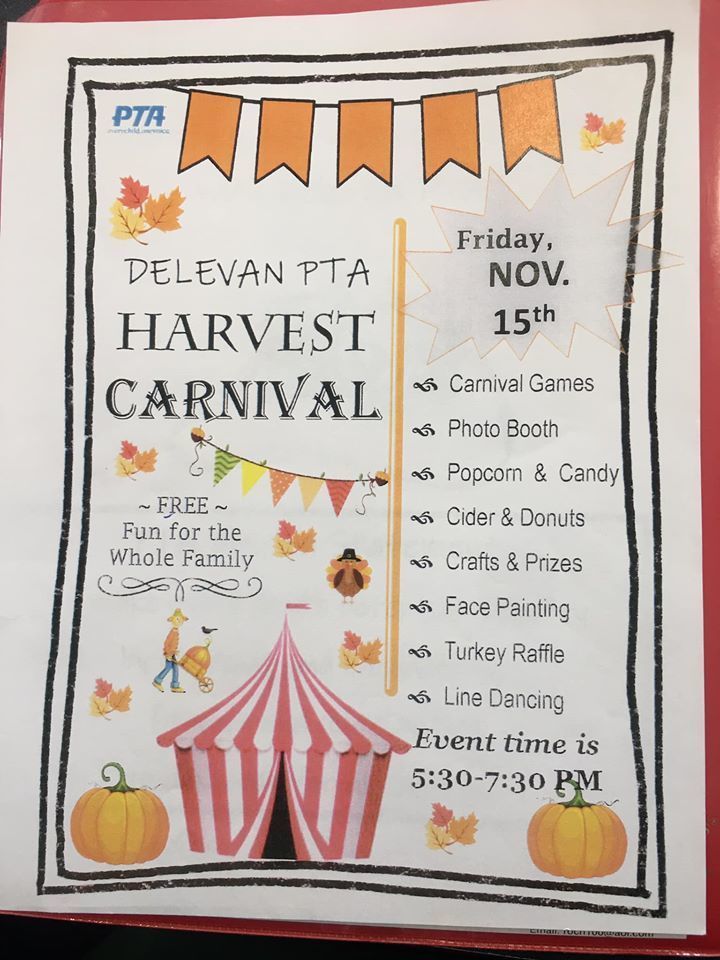 One more reminder about the Salute to Veterans tonight in the HS aud! Featuring our choir, band & orchestra!



Delevan PTA recently sponsored Operation Gratitude, in which they collected 48 pounds of candy for the soldiers and notes of support from the students!

A few more thank-yous to the Board of Ed at its Nov. 5 meeting. High school art students designed & had printed some cool custom note cards!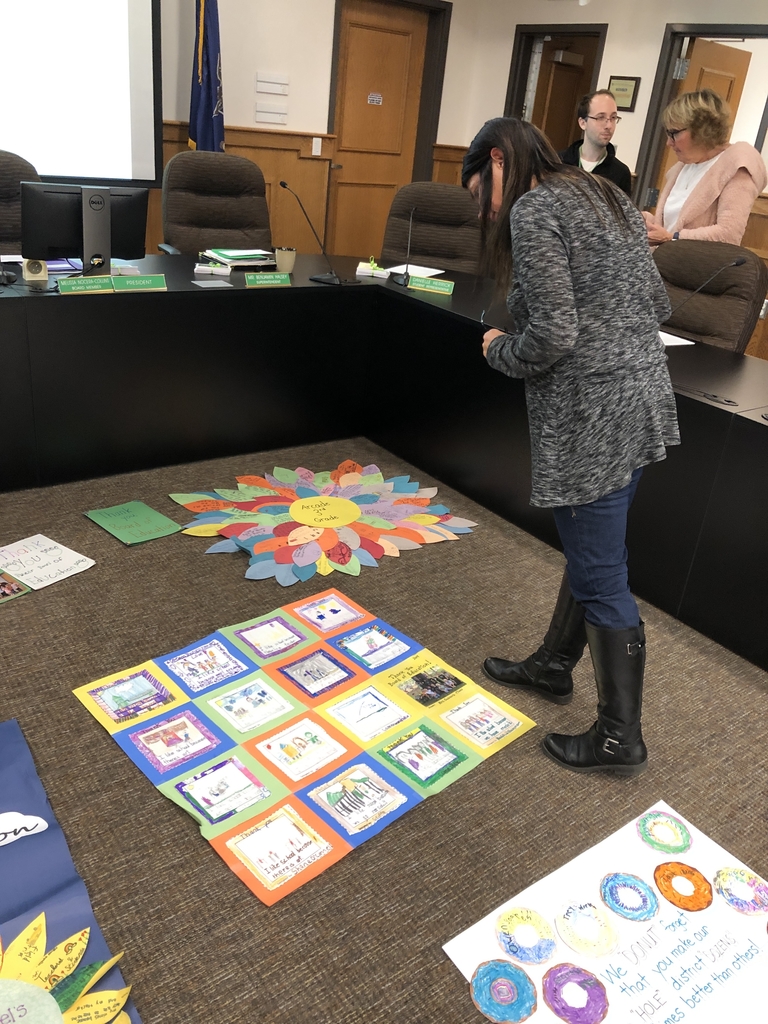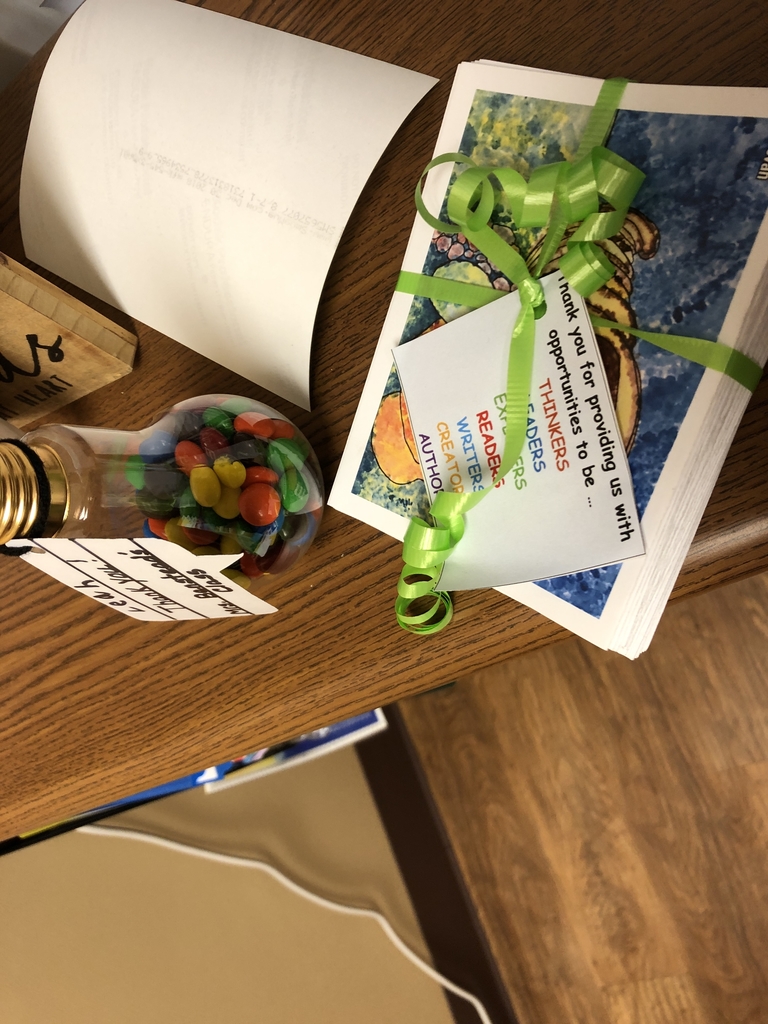 Some of the messages of appreciation received by the Board of Education at last night's meeting, courtesy of our schools!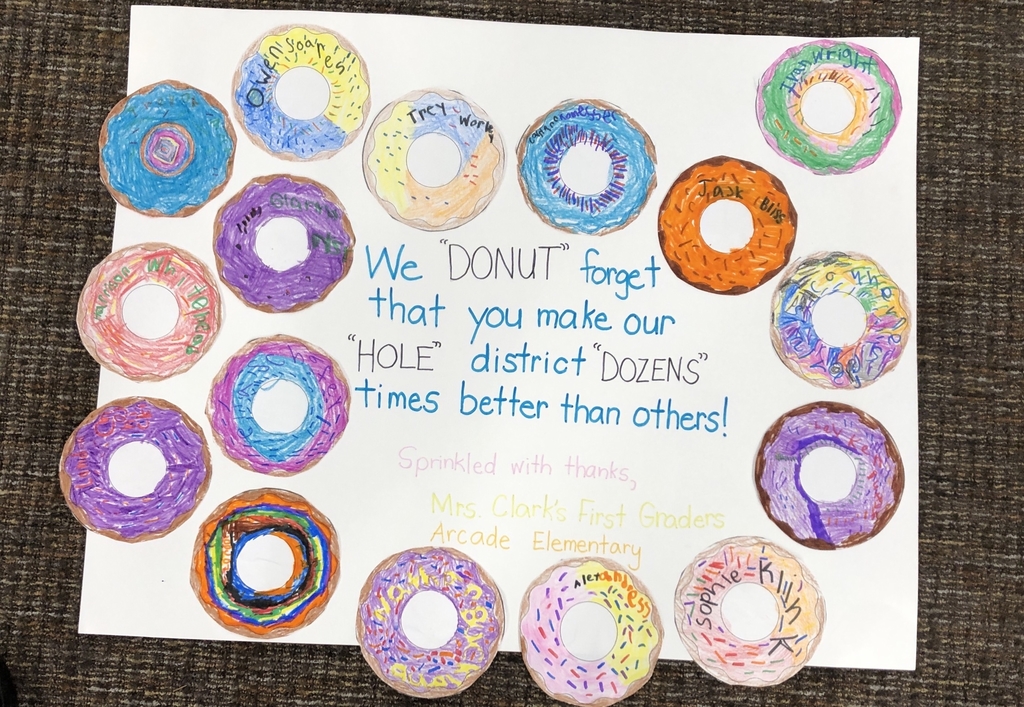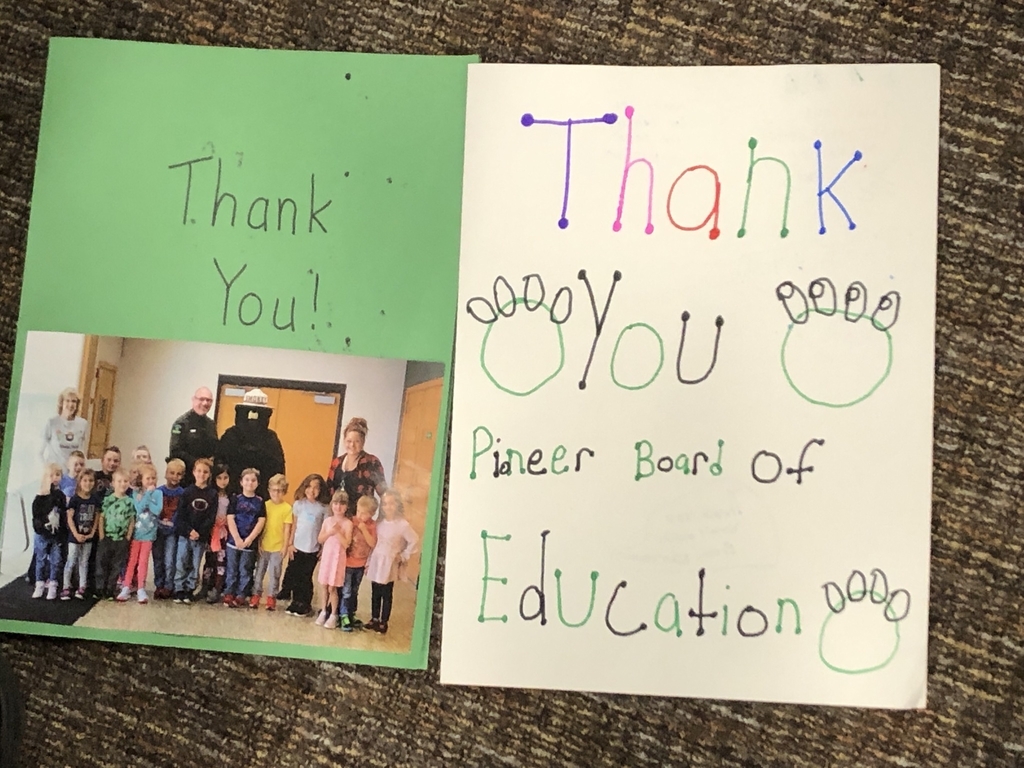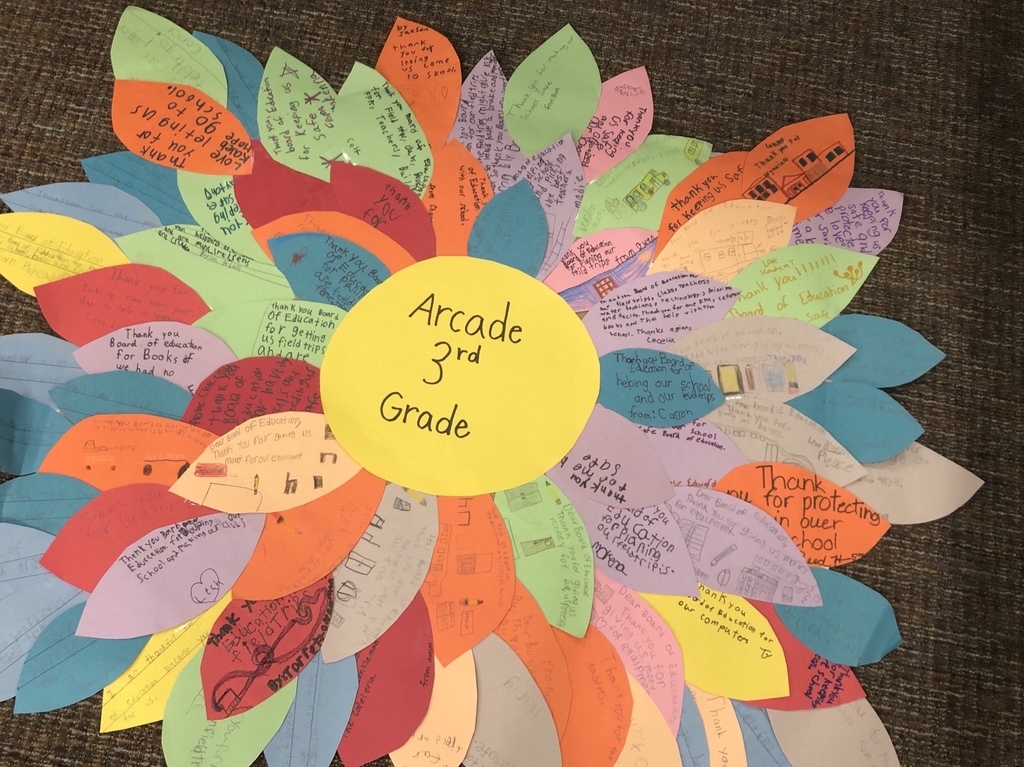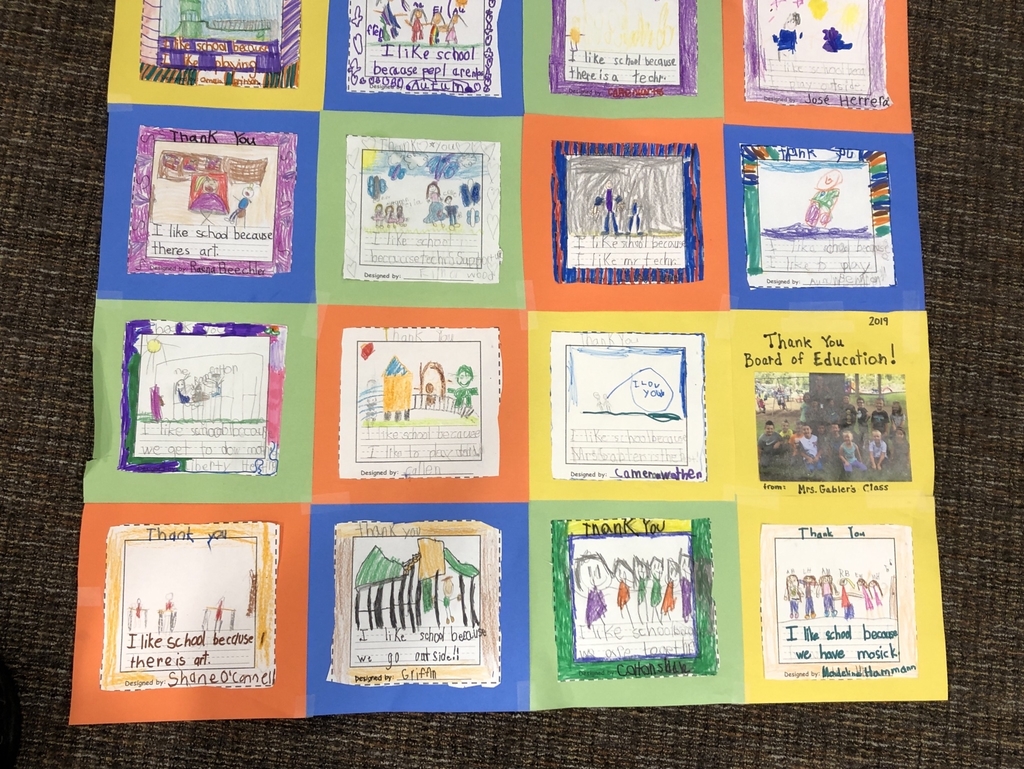 Tomorrow (11/6) is the final day to order FFA fruit & cheese. Contact a Pioneer FFA member or advisor Jon Clayson at the HS to place your order. Money is due upon delivery 12/10.

Marching Panthers celebrated another great season at their annual banquet, where seniors Kara, Aiden, Anthony, Megan, Megan, Rebecca and Cora were honored!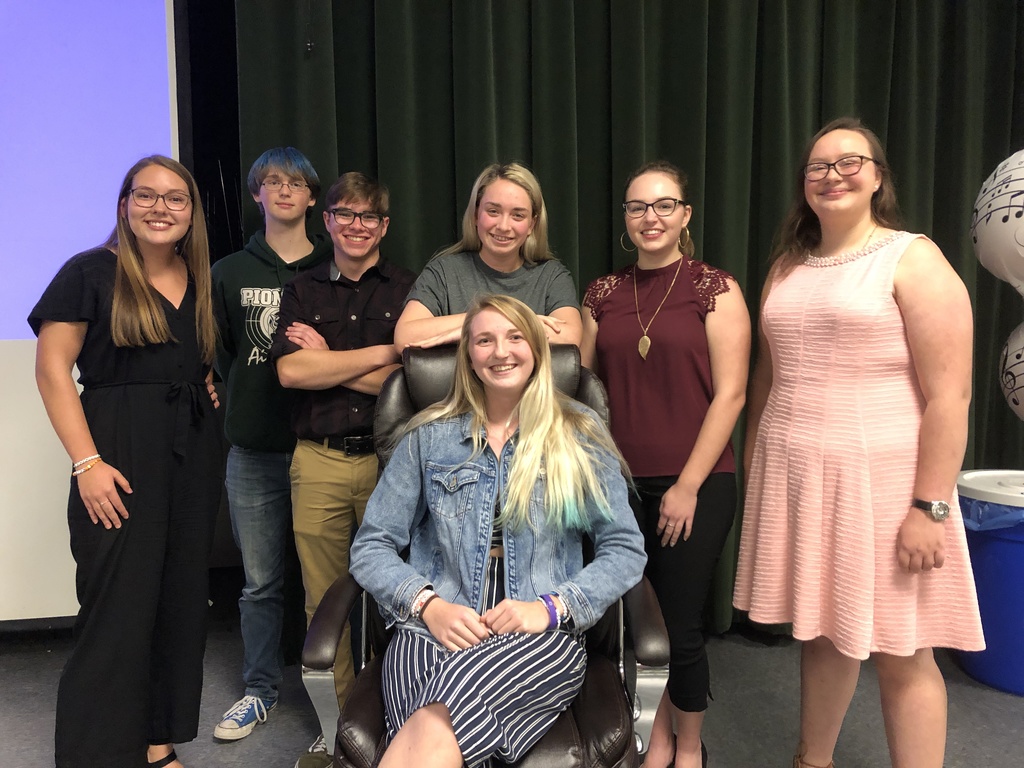 A reminder that Friday, Nov. 8, is a half-day for the elementary schools, and there are also no after-school activities at the middle school.

Area All-State. Playoff football. SAT. Paper Drive. Just a typical couple days at Pioneer!

Good luck varsity football in your Class B semifinal vs. Maritime Charter School today at 7pm at Johnnie B. Wiley Stadium in Buffalo. Go Panthers!

Wow, check out Pioneer Middle School faculty, staff and doggo as they get into the Halloween spirit!

Happy Halloween from the Pioneer District Office staff!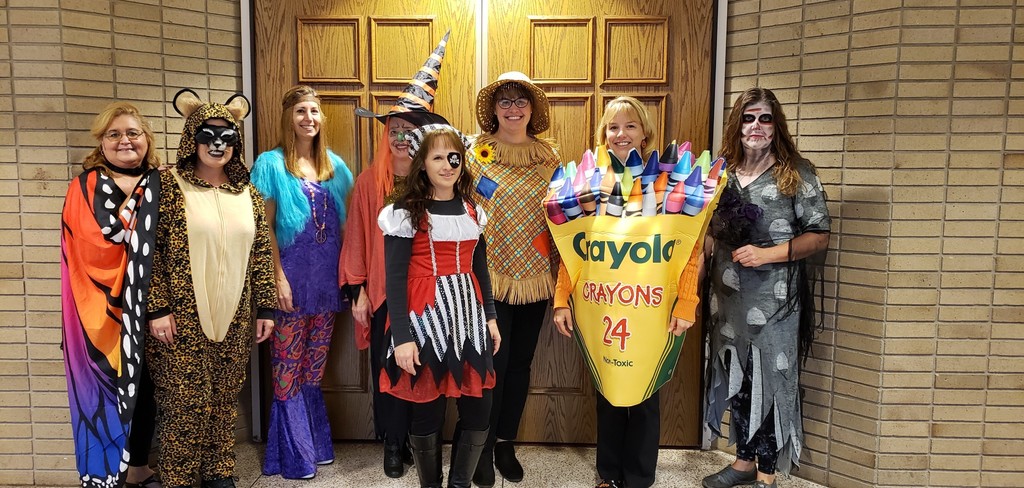 Need a job? Pioneer School District is in need of substitutes in the following areas: Teachers, Aides, Monitors, Cleaners & Food Service. Applications for civil service positions can be found at any one of our buildings' greeter desks, at the Employment section of pioneerschools.org, or at the District Office. Applications can be returned to Jeannene Wagner of the district Human Resources office at Pioneer Middle School.
https://www.pioneerschools.org/o/pioneer-csd/page/pioneer-a-great-place-to-work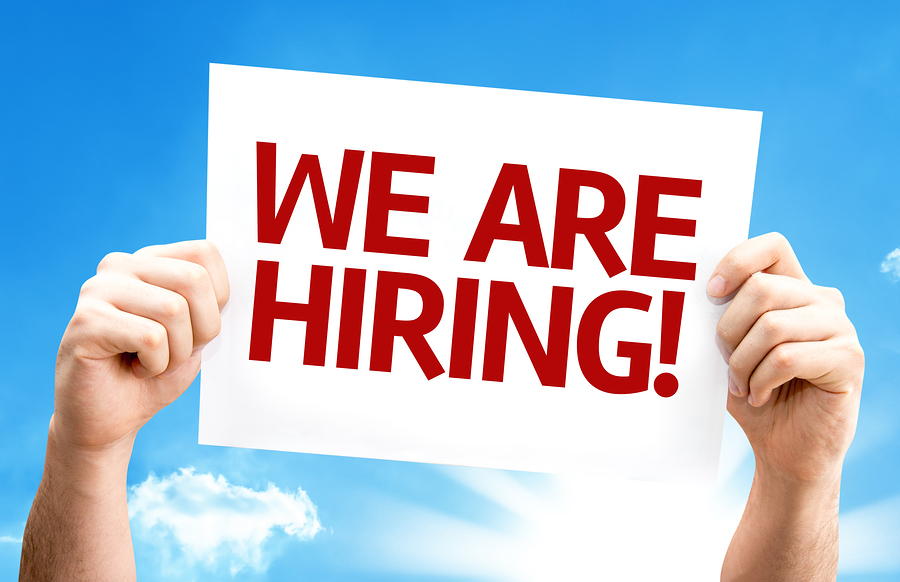 MORE ATHLETICS: Wednesday 10/30 Girls Swim at Maryvale for Class B Preliminary Meet, 5:00.

Admission to Friday's playoff football game at Johnnie B. Wiley Stadium (1100 Jefferson Ave., Buffalo) is $5.

ATHLETICS UPDATE: Monday 10/28: Varsity Girls Soccer vs. Amherst @ Williamsville East 5:30pm; Wednesday, 10/30: Varsity Girls Volleyball @ Iroquois 6pm (Class B1 pre-quarterfinal); Friday. 11/1: Varsity Football vs. Maritime Charter School at Johnnie B. Wiley Stadium in Buffalo, 7pm.