Next week is our homecoming spirit week!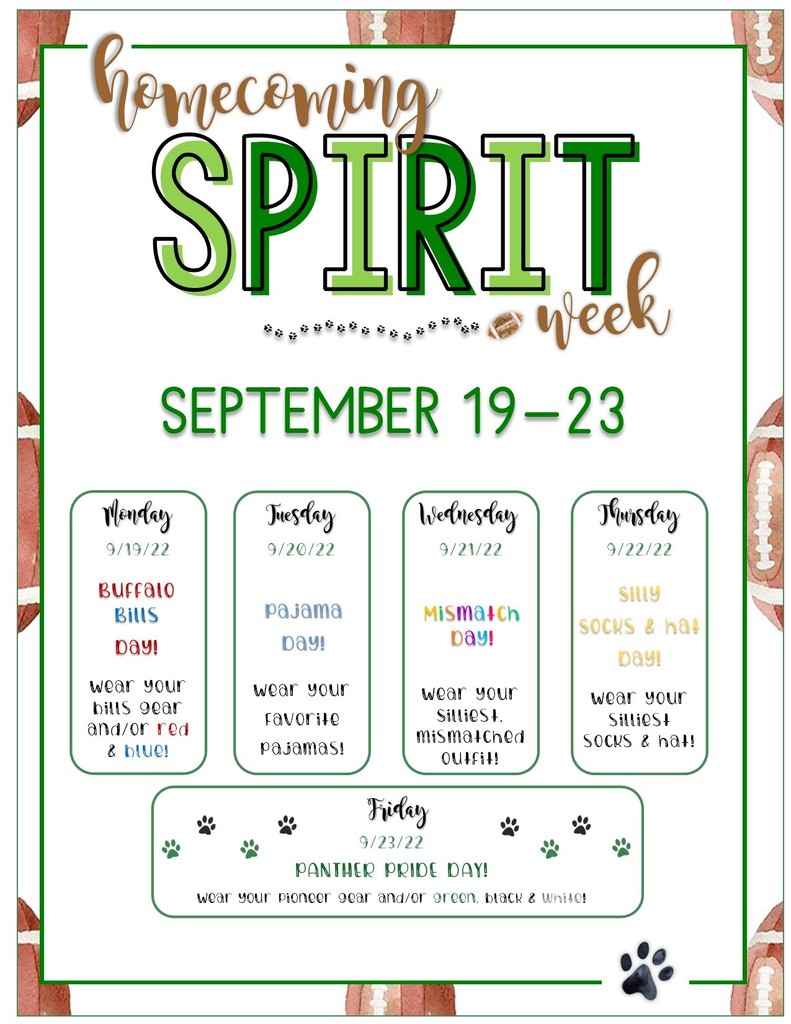 Food Service has issued a letter detailing no-cost meal eligibility, lunch prices for 2022-23, and a new point-of-sale system called Titan that will replace My School Bucks.
https://5il.co/1hhsk


SCHOOL PORTRAIT INFO did not make it to the district calendar in time. We will post reminders as it gets closer. Pictures will be taken on Monday, October 24. Retakes will be Friday, December 16.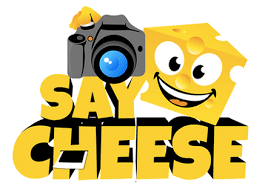 GOOD NEWS! Delevan Elementary students will receive free breakfast and lunch in 2022-23, and all school supplies are provided!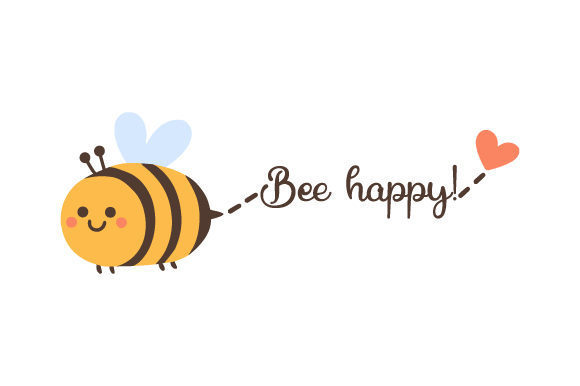 RETURN TO LEARN Orientation Day is Wednesday, Sept. 7, followed by the first day of classes on Thursday, Sept. 8.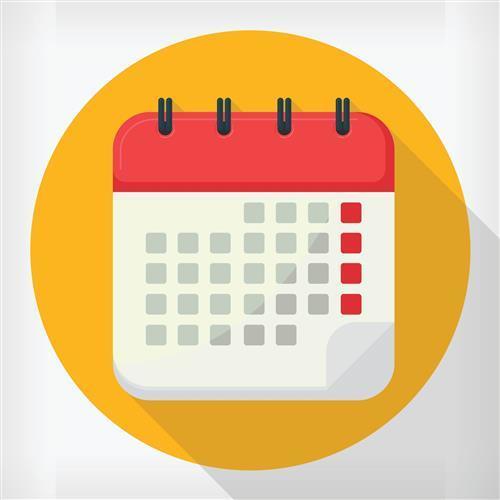 Once again this year, the school is providing all supplies for students to help families and students get 2022-23 off to a great start! See you Sept. 7 for Orientation!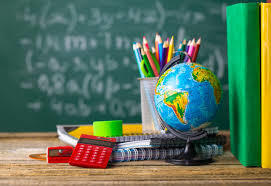 Reminder: today and the rest of this week are all Half-Days. Dismissal for Delevan Elementary is at 11:30.

Reminder: Tomorrow, June 17th, will be a Half-Day for Elementary Schools only. Dismissal is at 11:30.

Elementary School schedule for the last two weeks of school.


The Book Fair is OPEN! There are three ways to shop: Shop online anytime between now and June 3 at
https://www.scholastic.com/bf/des2022
Students can shop with their classes during G.L.A.M. Day on Friday, June 3. Families can shop while at G.L.A.M. Night, 5:30-7:00pm on June 3. Now is a good time to set up your child's e-wallet, a digital cashless payment option to use at the fair. Instructions are found on the webpage above. Don't forget, you can always donate to the school to help purchase books for all our students at
https://shop.scholastic.com/ewallet/fund?lang=en_US&walletId=5427441
. We'll see you at G.L.A.M. Night!

During the month of June Delevan Elementary students and staff will be learning and demonstrating the character trait: PRIDE. Throughout the month we will be having 3 spirit days with each day having a different theme. Tomorrow, June 1st, is our first spirit day: I'm proud of me day- Proudly wear something that is special to you! Together we can show our PANTHER PRIDE!

Memorial Day Weekend Reminder:

We hope to see you at our G.L.A.M. night, Friday, June 3rd at 5:30pm!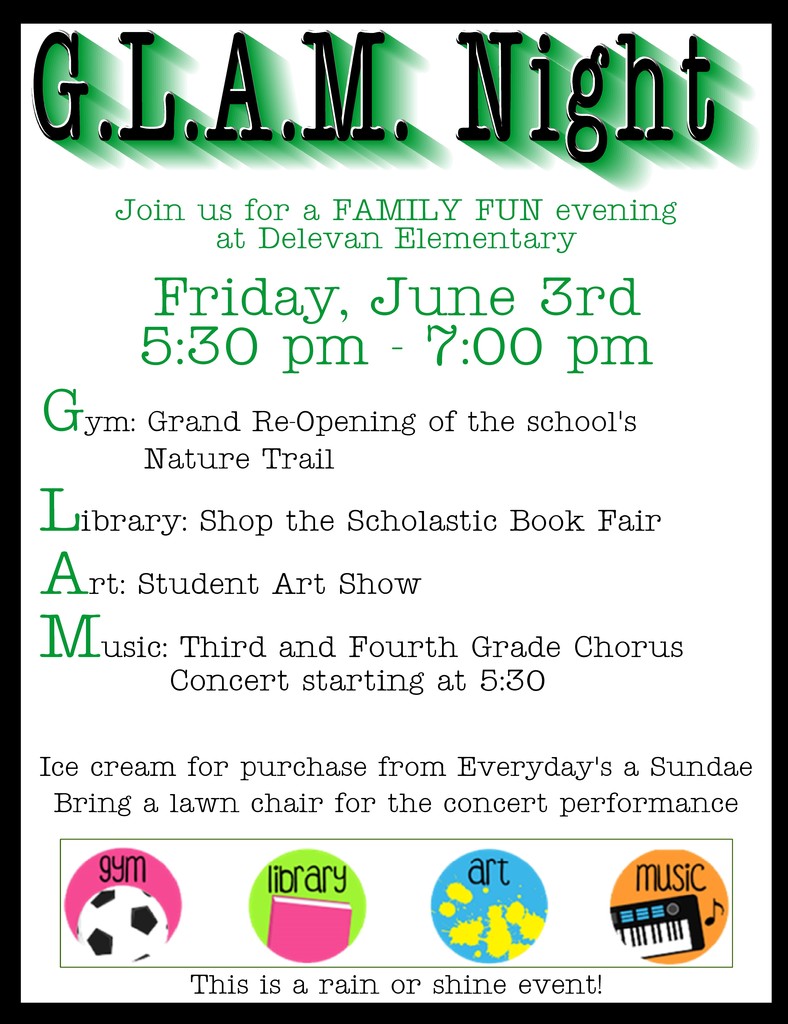 Pre-K packets are now available in the office! Children must be 4 years old by December first to register. If you have any questions, please call the office: 716-492-9461

Reminder: Friday, March 11, is a Elementary only HALF-DAY.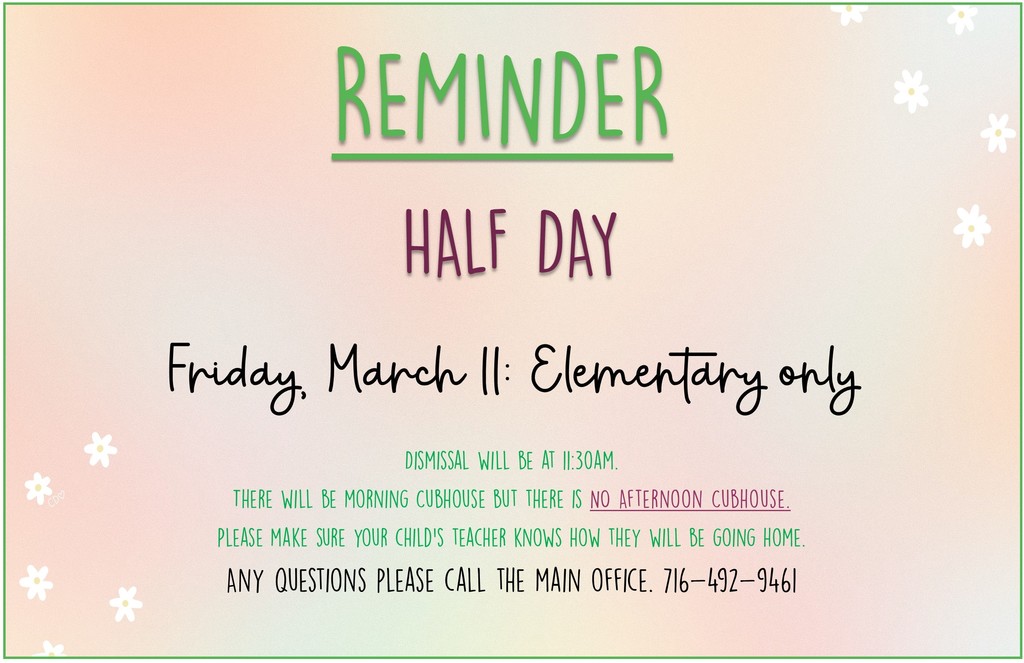 REMINDER: Friday, March 11, is a 1/2 day for elementary students only.

I Read, You Read, We All Read For ICE CREAM!! Today is the kick off to our March reading challenge! Happy reading Delevan Elementary!!