ATTENTION 8TH GRADERS AND PARENTS: Reminder that the 8th grade group photo will be taken tomorrow (Friday, June 11) with rain date of Monday. Prints are $10, and payment can be accepted until Monday.

Some reminders as we prepare to have all students on site 5 days a week (except remote students, obviously!): --Please be aware that classrooms desks will predominantly be 6 feet apart, but there are isolated stations in which they are closer. In those locations, masks will need to be worn at all times. --Students who arrive to school with drinks and food for breakfast will need to take this to the cafeteria. More students means more classroom cleaning! Water bottles are allowed for students to carry with them throughout the day. --Please be patient with transportation. Especially for the first few days, buses may be running late, as there have been major changes. --Students MUST wear masks the entire time they are on the bus, and siblings need to sit together. --The parking lot for student dropoff and pickup will have more vehicles flowing through. Please pull as far forward as possible to get as many cars as possible off Old Olean Rd. Please avoid using the access road from the high school--when it gets backed up, we can't get the buses in. --If you are picking your student up early from school, you will need to park, ring the bell, and be prepared to show ID. We appreciate all of your patience and flexibility as we navigate these changes!

Middle school yearbook orders are due April 16th. Flyers will be out tomorrow, but you can order them now at
www.inter-state.com/yearbook
and use code 58214G.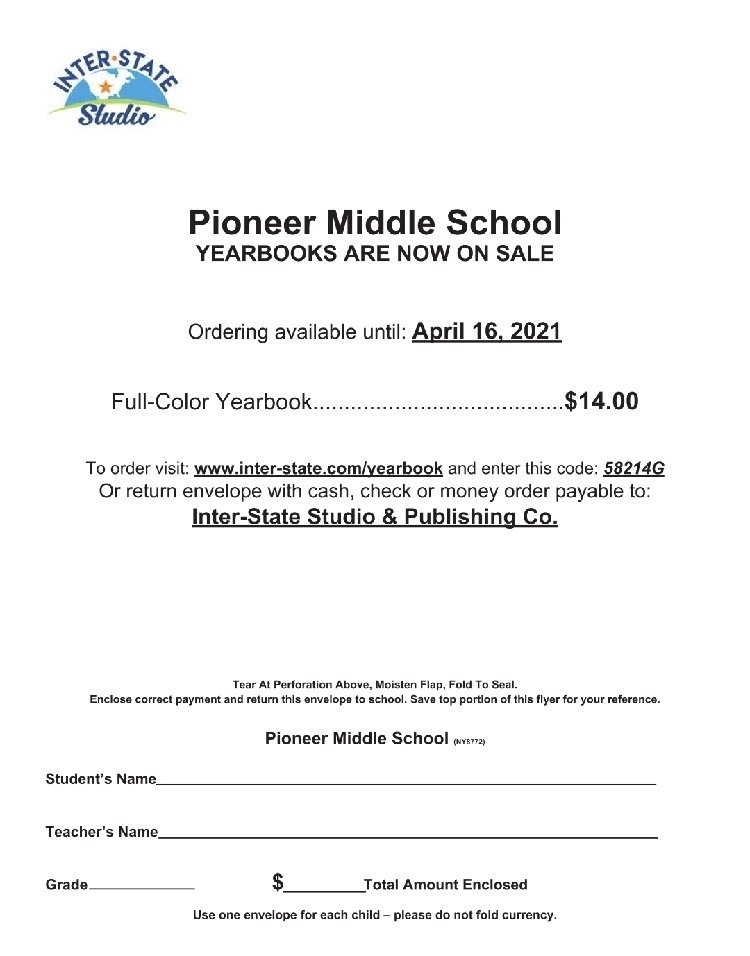 Monday Mindset: Remember, the success you see is only the tip of the iceberg! There's a lot beneath the surface that goes into being successful!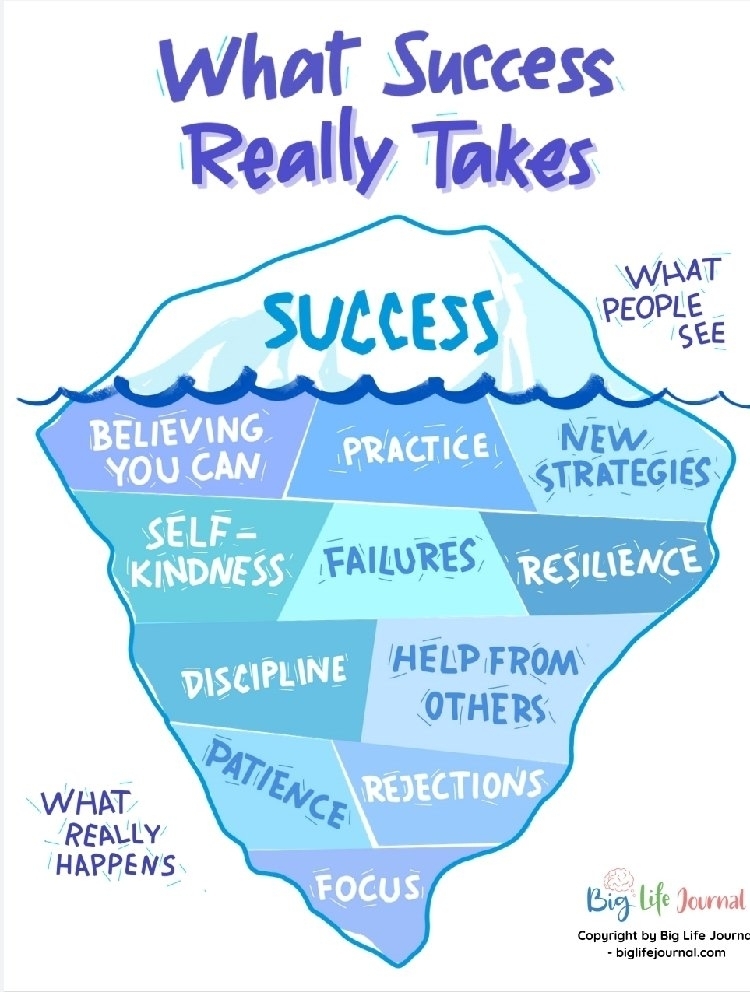 Join us for SPRING FEVER SPIRIT WEEK next week!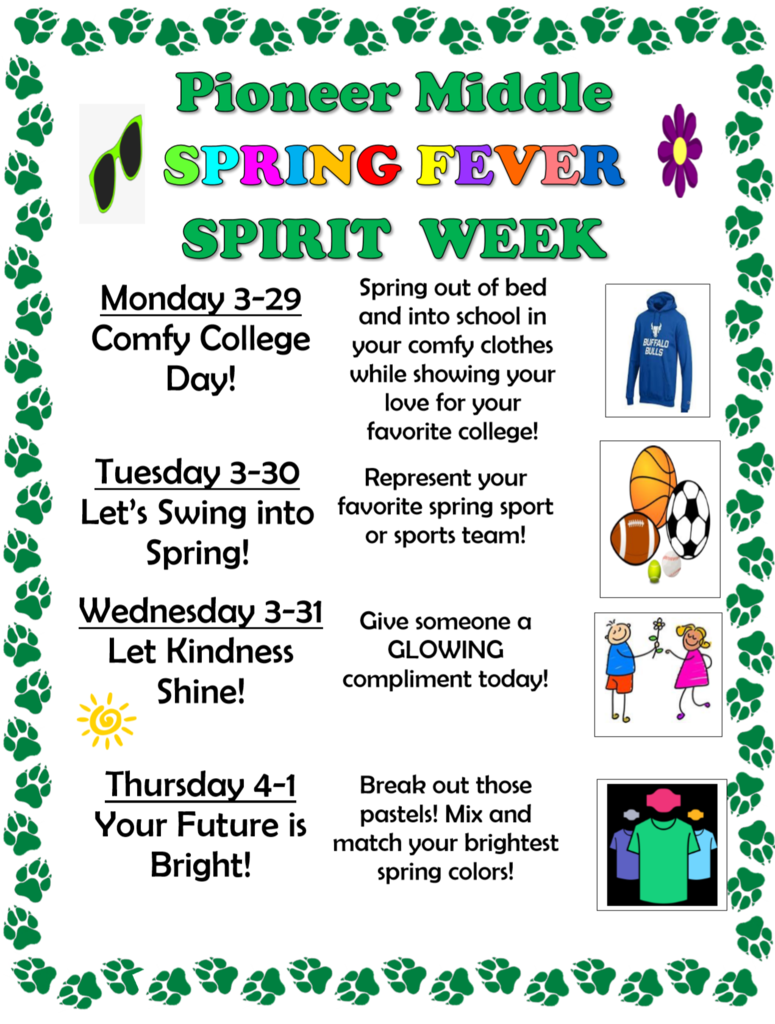 Remember, pictures to be considered for the yearbook are due today! They can be dropped off at the greeter's desk or emailed to Mrs. Kline at
mkline@pioneerschools.org
. 8th graders, don't forget to turn in photos for the 8th grade video as well. You have an "assignment" in Teams for this...ask your math teacher if you need help finding it.


Now hiring food service substitutes! Please complete the following civil service application & return to the district office, or call 716-492-9329
https://5il.co/bbrj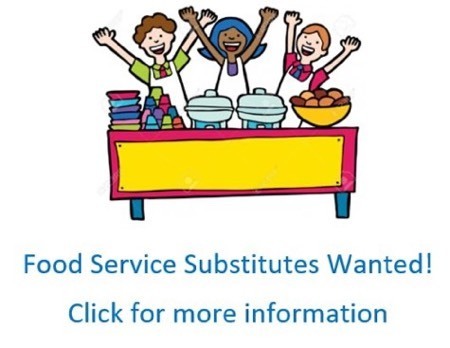 For 5th graders and their families: If you missed the robocall from Ms. Prorok last night, here is the text. "Good evening, 5th grade parents and students, this is Principal Prorok. I am following up with you from last week regarding the possibility of 5th graders returning to school four days a week: Monday, Tuesday, Thursday, and Friday. We appreciate your prompt response to the survey and to our phone calls. Presently we are still crunching numbers, measuring rooms, adjusting schedules, and firming up transportation. A final decision has not been made yet on whether we can bring 5th graders back safely under the social distancing guidelines, but we are getting closer. I should be able to give you a final answer by Friday, February 26th. If we are able to do this, we would bring 5th graders back on Monday, March 8th. Have a great winter break, and Happy Valentine's Day as well. Stay safe."

Here's a little challenge to boost your mood!

Check out the cards our students sent to residents of The Pines! Merry Christmas, everyone! Have a safe and healthy holiday, and we'll see you in the new year!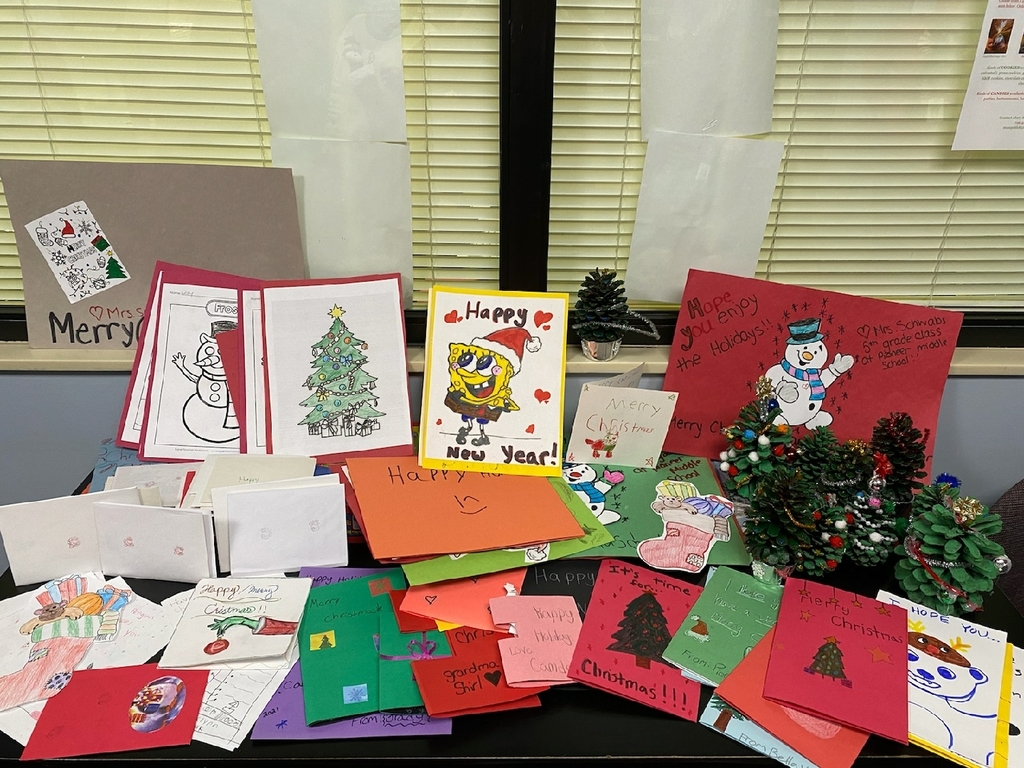 It's our Tuesday Scavenger Hunt clue! They arrive sealed up with a festive stamp, You open them up and then read under a lamp. Greetings from friends and family from all around the place, Take a pic of one that brings a smile to your face! Post your photo at flipgrid.com/pioneermiddle2020 for a chance to win a prize!

Here's your Scavenger Hunt clue for today! These are usually nice and sweet, Often served with milk - they are a tasty treat. Gingerbread and cutouts are a few different kinds, Take a photo of one of your favorite finds! Post your photo at flipgrid.com/pioneermiddle2020 for a chance to win a prize!

Santa Paws is here with another scavenger hunt clue! Big, small, square or round, A surprise under the tree until it is found. Given with lots of love and care, Take a picture of one before you rip open and tear! Post your pictures at flipgrid.com/pioneermiddle2020. Thanks for playing!

SPIRIT ALERT! In addition to wearing your holiday gear and reaching out to a remote friend, student council is also sponsoring a scavenger hunt! The first clue is: No two of these are ever the same, You check underneath to see if Santa came. Covered in lights and other bling, Take a picture of this spikey thing. If you would like to participate go to flipgrid.com/pioneermiddle2020 to join the hunt. Post a picture or video of your answer. Thanks for playing!

Spirit Week and Scavenger Hunt are here!🎄🎅🎄🎅🎄🎅🎄

Our first day of fully remote instruction is off and running! Remember, students should be interacting with every class each day--whether it's on a Zoom, chatting or calling your teacher, or simply viewing and completing assignments. No students are expected to be on live all day, and no Zoom meetings are required for a grade--they'll be posted later so you can access at other times. Following your bell schedule is a good way to stay organized, but if you cannot do that, just make sure you are in touch with your teachers! Please, if you have questions, contact your teachers directly. They cannot assist you when they don't know your questions or unique circumstances. We hope to be back in person on December 14th, and you'll want to keep up so we can continue moving forward!

Reminder to students: While we are all remote, follow your bell schedule to stay on top of work! (Schedules were mailed home last week.) If there is no live instruction for a class (or if you can't access it at that time), just work on the posted work for that subject and/or contact your teacher to check in and get assistance. Make sure you check your TEAMS daily and reply to messages from teachers. Let's stay on track while we are all remote! If you have questions, please contact your teachers or the school directly.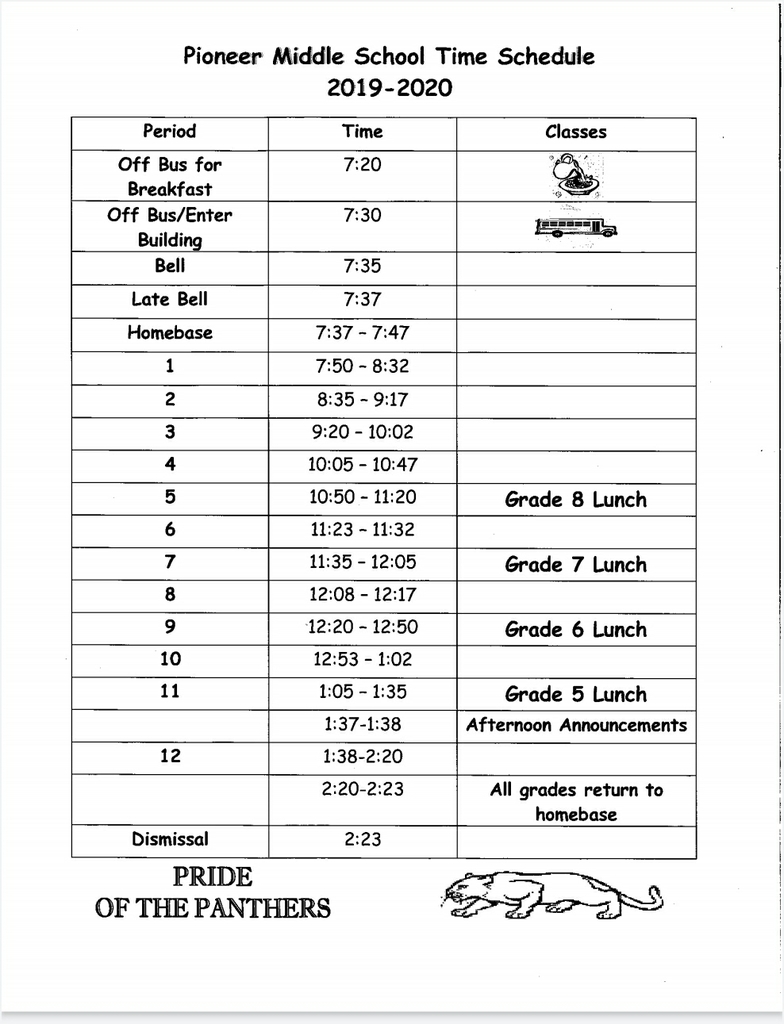 CALENDAR UPDATE! There is NO SCHOOL for students next Tuesday, November 24th. This is for parent-teacher conferences, and students will NOT attend in person or remotely.

VIRTUAL HOMEWORK HELP IS HERE!!!!