Pioneer's Trap Club is active again this spring under the guidance of Coach Jerry Heaton.
Trap Shooting came to Pioneer in 2018 and remains a club-level offering of the Athletic Department.
Coach Heaton was asked how the club's 2022 season was going. "We are doing well. It is a short season with three practice shoots and five scored. Our third practice shoot has the kids scores recorded for reserve scores. We needed them because the weather last Tuesday (April 19) —our first scored shoot—forced us to cancel, so the reserve scores were used.
"This is the third season for quite a few of the kids and I have noticed quite a bit of growth. The league prioritizes things with safety first, fun second and standings third.
"The kids are really well behaved when off the line and all seem to be having fun. That is not to say that they aren't concerned with where they stand in the league as individuals and as a team."
One highlight of the season was the April 12 performance of sophomore Nathan Wilczak, in which he scored a perfect 25.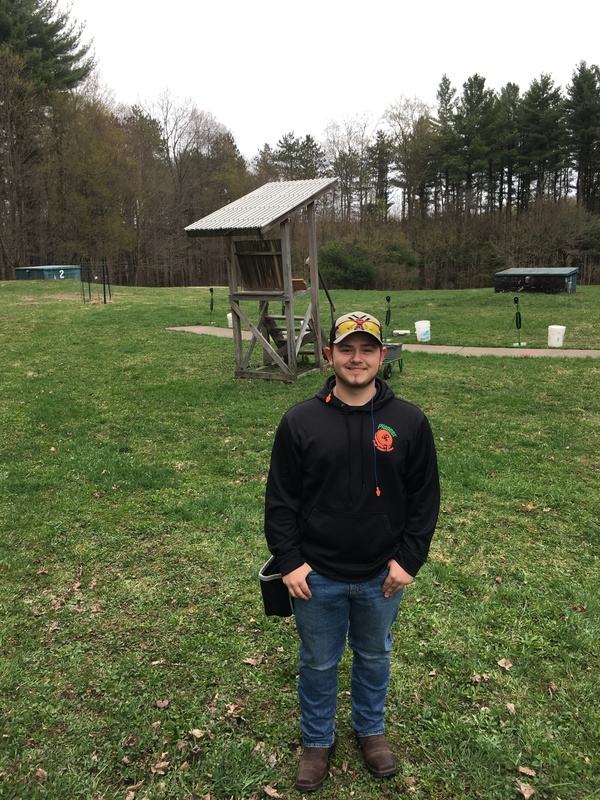 ABOVE: Nathan Wilczak
"This is only the second perfect score we have had since we began the club," Coach Heaton said. "In looking at the scores I'm quite confident that we will have others this year. The kids who have been with the club since its inception have really shown a tremendous amount of improvement."