Pioneer High School soccer players Zander Terhune (junior) and Caden Waite (senior) have been selected to participate in the New York/Penn Corporate Cup game on July 24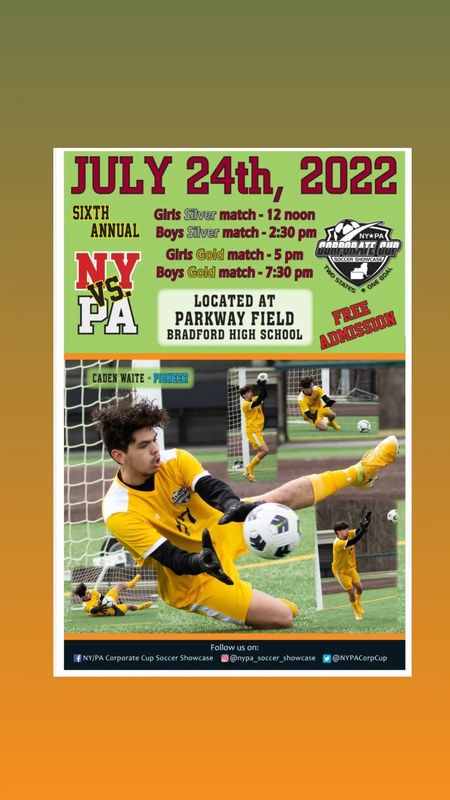 ABOVE: Caden Waite is shown on a game poster.
This event provides an opportunity for high school soccer players to showcase their soccer skills in a game pitting Southwestern New York vs. Northwestern Pennsylvania.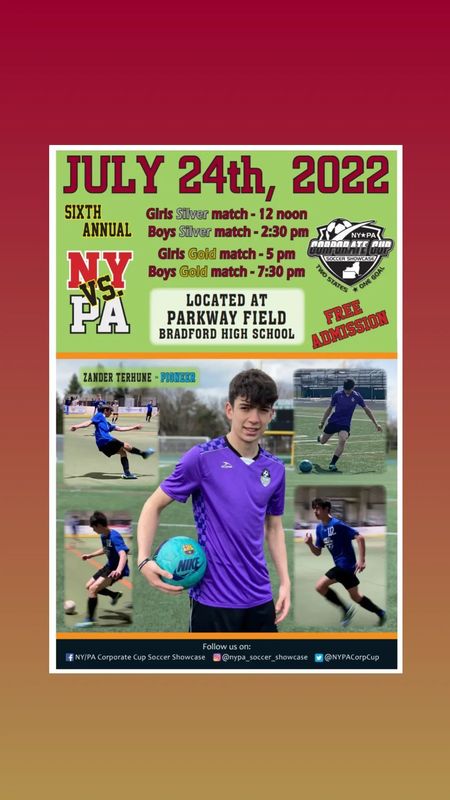 ABOVE: Zander Terhune will represent Pioneer at the Corporate Cup.
Coach Sarah Lawson said, "I am proud of the boys for making the team and representing Pioneer. It will be great for them to play and experience a college showcase!"
The event will be held July 24 at Bradford High School. Admission is free, with games starting at noon.
More than 160 boys and girls soccer players from 40 schools are taking part in the Corporate Cup, which is in its 6th year.
For more information, visit @nypa_soccer_showcase on Instagram, or @NYPACorpCup on Twitter.