The oath of office was administered to Nicholas Silvaroli as Pioneer School District Superintendent at the Jan. 17 regular meeting of the Board of Education.
Mr. Silvaroli was Pioneer's Business Administrator and later Assistant Superintendent for 17 years. He also had a brief stint as Acting Superintendent in the spring and summer of 2022. He is the eighth permanent superintendent in Pioneer history.
His appointment followed superintendent search interviews by the board in early January.
At the meeting, Mr. Silvaroli thanked the board for the opportunity and acknowledged the help of Dennis Ford, who served as Interim Superintendent for the last six months. Mr. Ford agreed to stay on for a brief period as a consultant.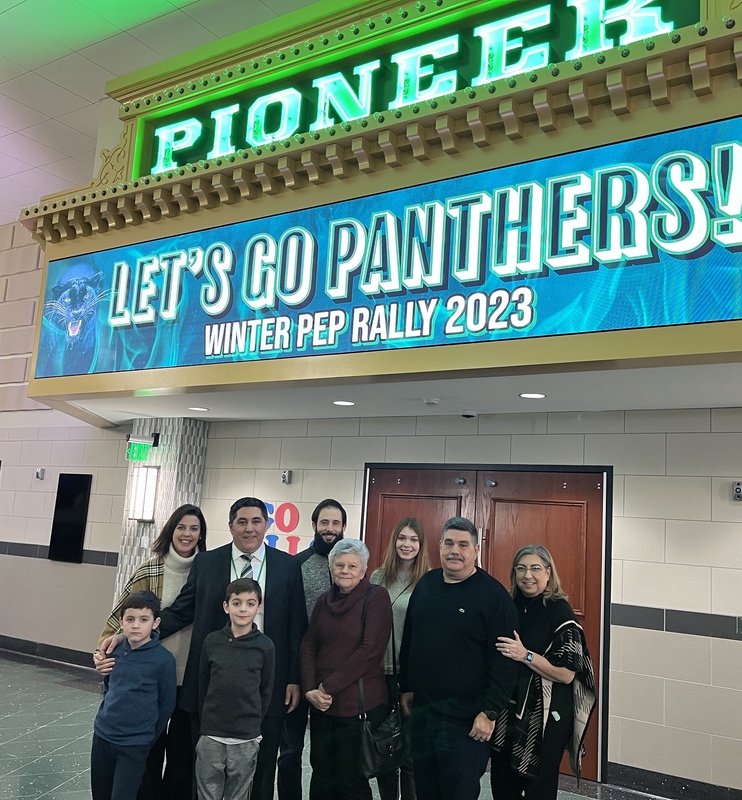 ABOVE: Nick Silvaroli, back row second from left, has his family's backing as he starts his superintendency.
Members of Mr. Silvaroli's family were on hand to witness the transition.
In a related note, Ann O'Brien was appointed to the position of Interim Business Administrator, effective immediately.