Multi-sport standouts Lisa Morse (Class of 2004) and Tony Lock (Class of 2012) have been named to the 2022 class of the Pioneer High School Athletics Wall of Fame.
Morse played soccer and track & field. She was an ECIC 1st team All-Star in soccer in 2003; team captain and MVP in both indoor and outdoor track, and is school record-holder for shot put and weight throw (indoor) and shot put and discus throw (outdoor).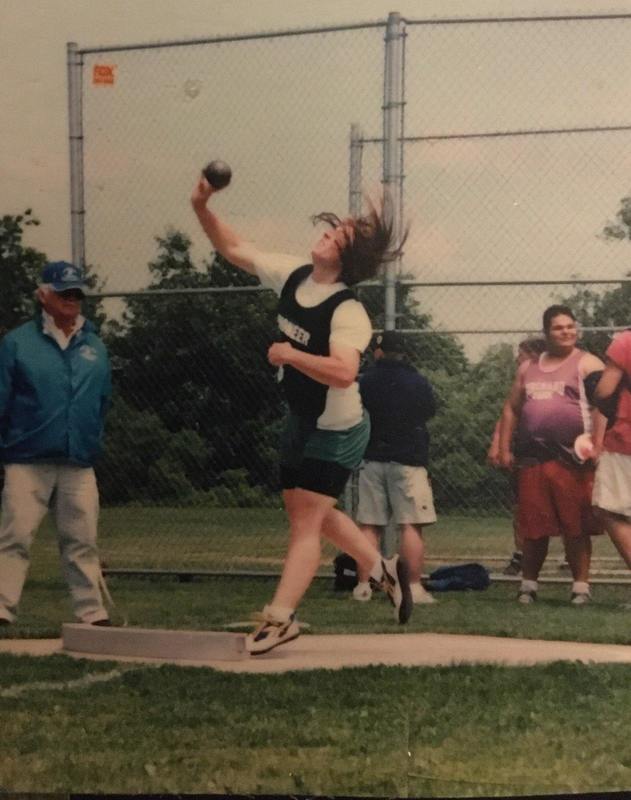 ABOVE: Lisa Morse competes for the Panthers in shot put.
Morse competed at the state meet for indoor track, finishing third in the shot put, and in the state meet for discus throw, also finishing third.
Morse was named the winner of the Kenneth Kittleson Award for outstanding senior, and was the fourth-ranked academic performer in her class.
After high school, Morse attended St. Francis University, where she was a three-time conference champion for shot put. She holds the college's discus throw record, and was the recipient of several All-Conference and Scholar-Athlete honors between 2006 and 2008.
Lock was a five-year starter for the Pioneer varsity football team from 2007-2011. For 2010-11, he was named Section VI Defensive Player of the Year and Olean Times-Herald Defensive Player of the Year. He is Pioneer's career leader in tackles with 303.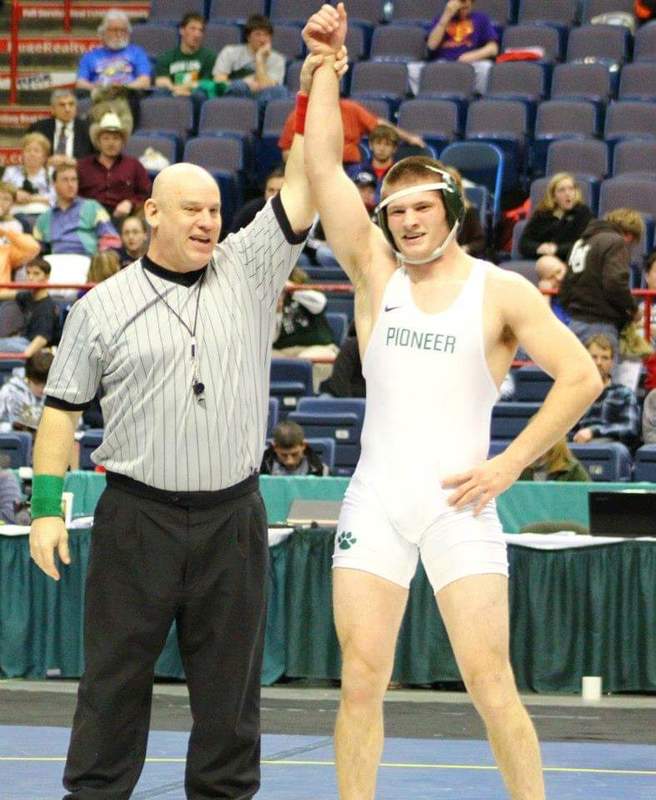 ABOVE: Tony Lock was a state wrestling champion in February 2012.
In wrestling, Lock was a five-year varsity standout and team captain from 2009-2012. He was a Senior National Champion and Senior New York State champion in 2012, state runner-up in 2011, 4th place in the state meet in 2010, and a three-time Section VI champion. He is Pioneer's all-time wins leader with 196.
Lock earned a full wrestling scholarship at the University of Buffalo and was a two-year starter on the wrestling team. His career was cut short by injury. He holds a Bachelors Degree in Environmental Science and a Masters Degree in Earth Science Education.
Both Lisa Morse and Tony Lock will be honored before, during and at half-time of Pioneer's Homecoming Game on Sept. 23. Their images will join those on the Athletics Wall of Fame inside the high school. Congratulations to these Forever Panthers!!