Three new scholarships at Pioneer High School have been established in memory of Alex Schenk and Nate Schwartz, two members of the Class of 2021 who died in a car crash last August 8.
An event to raise money for the new scholarships was held March 5 at The Annex in Chaffee. A final fund-raiser tally has not been made available but is in the tens of thousands of dollars.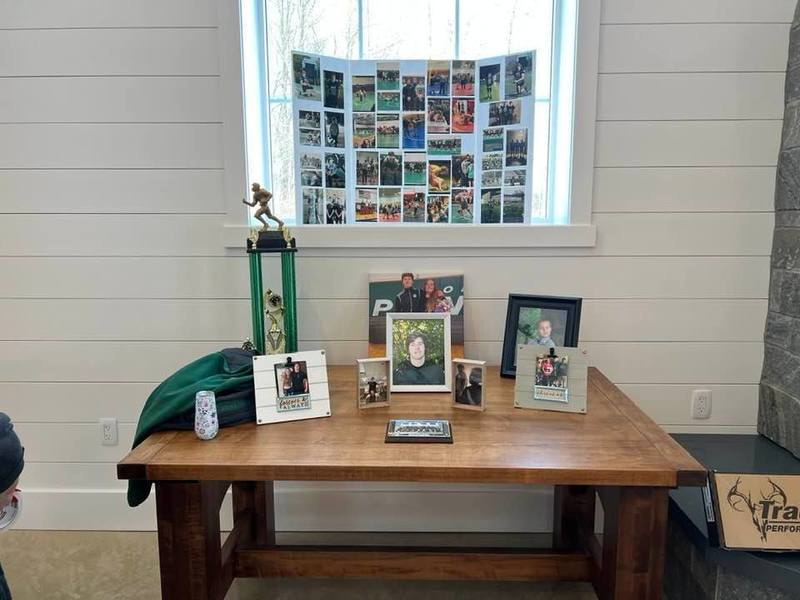 ABOVE: Items displayed at the Memorial Fund-Raiser included these honoring Alex Schenk.
The committee of organizers said the original plan was to have one scholarship, but now it looks like the generous amount of community support will result in three scholarships—one for each of the boys and a joint scholarship.
The mardi gras-themed event featured 120 auction baskets and gift certificates. There were several sports-related prize raffles, a 50/50 raffle, silent auctions, and various other lucky drawings. Admission to the sold-out event included dinner and dancing.
The event received aid from the Sonshine Fund, a Western New York-based organization that helps families with financial support when they're faced with the sudden loss of a child. Representatives were in attendance from the Sonshine Fund, which helped both families with funeral expenses after the deaths of Alex and Nate. More information about the organization can be found on its website and Facebook page.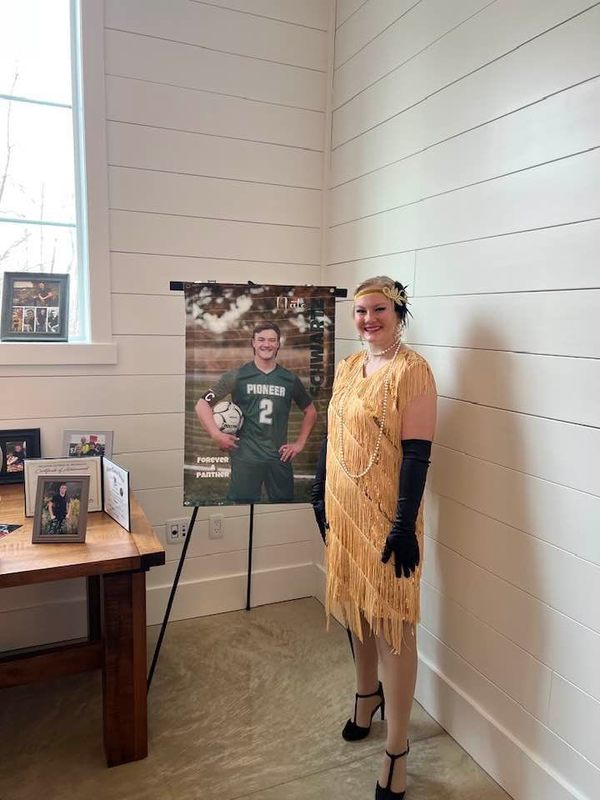 ABOVE: Nate Schwartz's sister Abby poses next to a memory display.
Some 320 tickets were sold for the fund-raiser; attendees included many of Nate and Alex's classmates and family members dressed in mardi gras finery.
The Schwartz/Schenk Memorial Fund would like to thank the dozens of businesses and organizations that supported the event. The most complete list of supporters can be found on the fund's Facebook page.