It was one thing when Pioneer FFA made a bale art figure resembling a Panthers football player a few weeks ago for Homecoming. However, they went above and beyond this week when they added a hay Josh Allen.
The Buffalo Bills quarterback's fodder likeness has been added alongside the Pioneer player. Allen is a former FFA member, having joined the chapter at Firebaugh High School in California.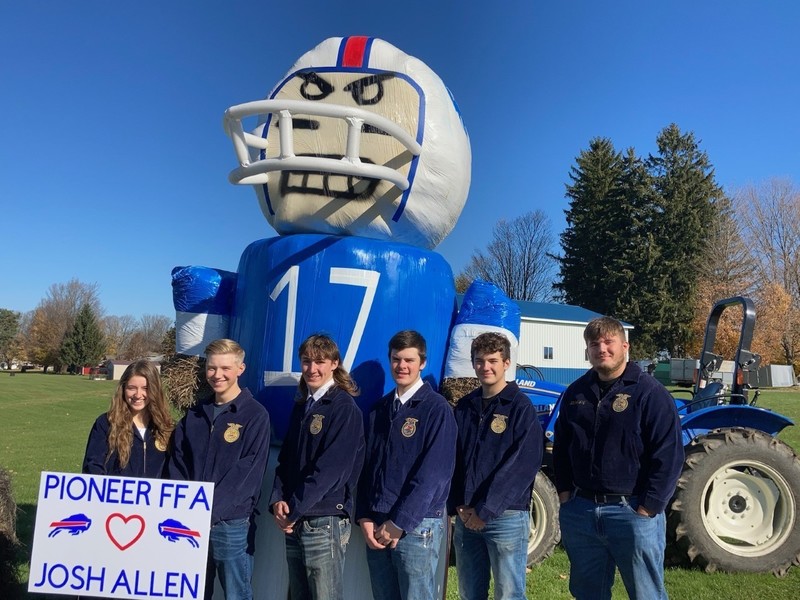 According to advisor Jonathan Clayson, the Pioneer FFA members build the bale Bill to honor a fellow former FFA member and in support of the Buffalo Bills.

Allen was a member of the National FFA Organization through his local chapter at Firebaugh. He received numerous awards for his agricultural work and knowledge including a rank in the top four in the nation in diversified crop production of cantaloupe, cotton, and wheat in 2014

The students who worked on it are shown above from left to right: Karlie Putt, Seth Higgins, Jared Weixlmann, Coldyn Hackett, Trevor Schwartz, and Alex Coder.