Three former Pioneer Central School athletes are set to be inducted into the Pioneer Athletics Wall of Fame.
Ceremonies are scheduled during the Homecoming varsity football game at 7pm on Oct. 15 at Memorial Stadium.
Kathleen Connelly Thomas ('75), Aaron Meyers ('01) and Joelle Connelly ('08) are the new enshrinees.
The following is a breakdown of how each candidate met the selection criteria.
KATHLEEN CONNELLY THOMAS
Pioneer
Played essential role in promoting Girls Interscholastic Sports 1970-1975
President of the Girls Athletic Association her Senior year 1975
Participant in GAA sports programs from their inception 1970-1972
4-year Field Hockey player 1972-1975
Field Hockey team captain her Junior and Senior years 1974-1975
3-year varsity Basketball player 1973-1975
Basketball team captain her Junior and Senior years 1974-1975
3-year varsity Swimmer 1973-1975
Swim team captain her Junior and Senior years 1974-1975
2-year participant in Track and Field 1974-1975
1-year participant in Softball 1975
Served 3 years as Secretary of Class of 1975 1973-1975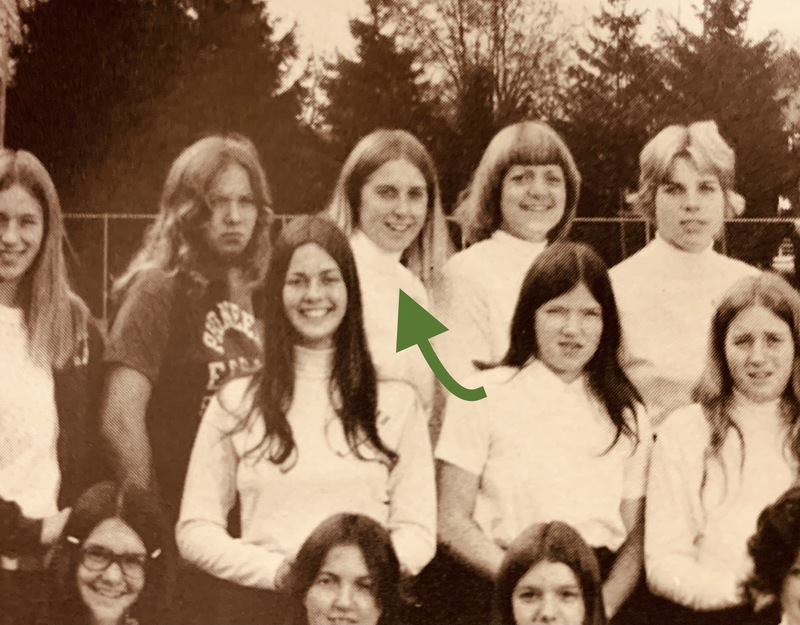 ABOVE: Kathleen Connelly Thomas is shown in the field hockey team picture from 1975.

Post High School
Arcade Recreation Counselor 4 years
Organizer of Class of '75 events (Reunions) Present
Participated in "Playing for Payne" Alumni Basketball Scholarship Games 2008-2012
Participated in 2002 Olympic Torch Run as Breast Cancer survivor 2001
Recreated Torch Run for Arcade Elementary students 2002
Avid supporter of Pioneer Athletics through FOPA Present
Retired USPS Postmaster in Delevan and Fillmore, NY
---
AARON MEYERS
Pioneer
2 years, Football 1st team class "A" all-league 1999-2000
2-time Football Big 30 all-star 1999-2000
1st team All-WNY Defensive Back, 1st team All-State Defensive Back 2000
HS SPORTS Section VI Offensive Player of the Year (RB) 2000
Team Co-Captain, won 2 straight Section VI Class A titles 1999-2000
Rushed for 1,130 yards as a RB 2000
Co-Captain of Varsity Baseball 2001
Baseball 1st team ECIC Division 3 All-League 2001
Super 7 Athlete of the Week (Baseball) 2001
Member of ECIC Division Championship Wrestling team 2000-2001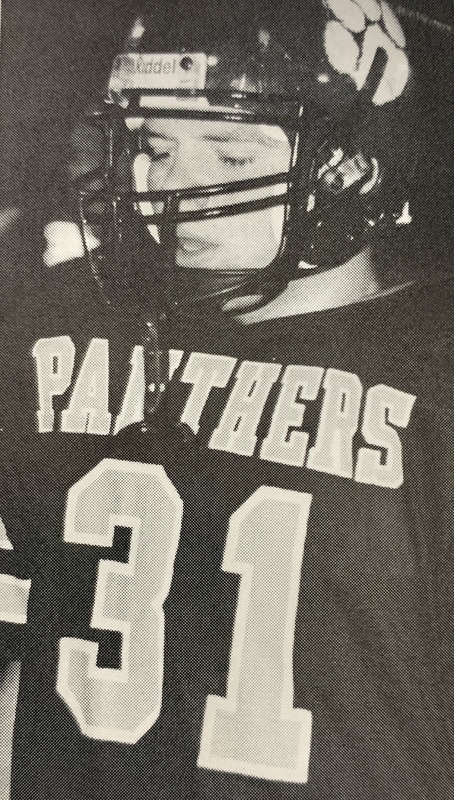 ABOVE: Aaron Meyers was a three-sport athlete at Pioneer.
Post-High School
Member of GCC Baseball team 2002
Member of Alfred University Football Team 2003-2005
3-year starter at Safety for Alfred University 2003-2005
Empire 8 Rookie of the Year 2003
Pete DeRose Memorial Award (Top DB) 2003, 2004
Alfred Team captain 2005
Empire 8 1st Team All-League, All ECAC 1st Team 2005
Dan Hansen All-American, 3rd Team 2005
Alfred Saxon Defensive MVP 2005
Member of 2 ECAC Northeast Football Championship Teams 2004-2005
---
JOELLE CONNELLY
Pioneer
5-year member of the Girls Varsity Basketball team 2003-2008
# 1 All-Time WNY scorer (2300 points) 2008
# 1 All-Time WNY leading rebounder (1555) 2008
2-time WNY Player of the Year 2007, 2008
2-time 1st team All WNY 2007, 2008
4-time ECIC 1st Team All-Star 2004-2008
2-time Big 30 Player of the Year 2007, 2008
1st Team All NYS Class A 2008
McDonalds All-American Nominee 2008
2-year member of the Varsity Volleyball team 2007-2008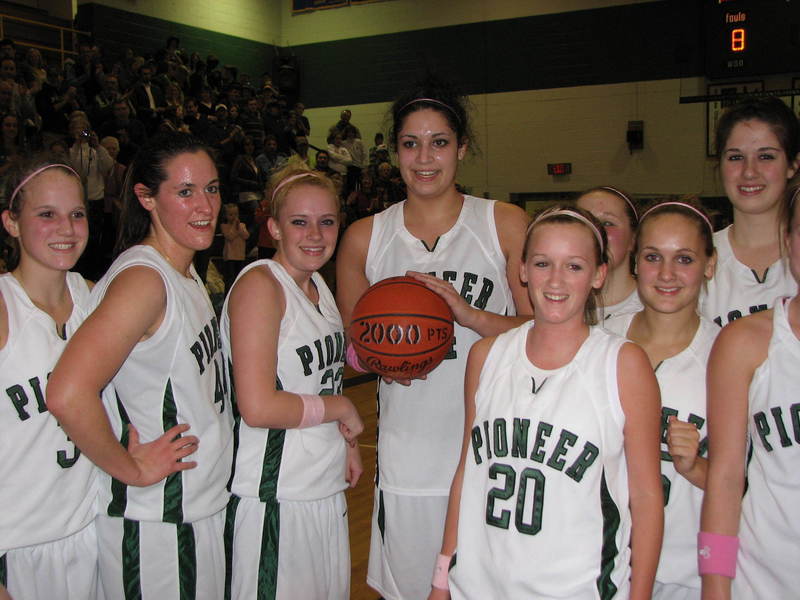 ABOVE: Joelle Connelly & teammates celebrate as she reaches 2000 points on Jan. 18, 2008.

Post High School
Played college Basketball at Hofstra 2009, 2010
Colonial Athletic Association Rookie of the Year 2009
Played Division I College Basketball at Temple 2011, 2012