Pioneer's Class of 2021 members receive their awards, memorials and scholarships during Achievement Night on June 22. First, a few facts and figures:
· Total of all senior scholarships and awards for 2021 exceeds $71,000
· 31 unduplicated students were honored at Awards Night.
· 43 local organizations, businesses or individuals donated designated scholarship money this year.
· $29,000 was allocated through our School Scholarship Committee
· $43,000 was allocated through community organizations and businesses
· The top three amounts of scholarship money promised to graduating seniors are: $10,700 followed by $8,500 and $4,000.
And the envelope, please:
PRESIDENTIAL EDUCATION AWARDS: Aiden Addesa, Alexander Miley, Allison Chitty, Allison Kopinski, Brooke Puffer, Bryce Hediger, Cheyenne Titus, Chloe Kotlowski, Emma Barkley, Hanna Kessler, Holly Wagner, Jett Forward, Jillian Byers, Joseph Stover, Leah Johnson, Leah McElheny, Mackenzey Holmes, Madison Snayczuk, Marley Fuller, McKenna Goodemote, Nicholas Tillinghast, Paige Tittel, Ty Zepp
NEW YORK STATE SCHOLARSHIPS FOR ACADEMIC EXCELLENCE: Aiden Addesa, Jett Forward, Mackenzey Holmes, Nicholas Tillinghast ($500). Cheyenne Titus ($1500).
PIONEER FACULTY ASSOCIATION SCHOLARSHIPS: Cheyenne Titus, Emma Barkley, Holly Wagner, Jillian Byers, Marley Fuller, Nicholas Tillinghast, Paige Tittel
CRAIG REITMEIER MEMORIAL SCHOLARSHIPS: Emma Barkley, Madison Snayczuk, Marley Fuller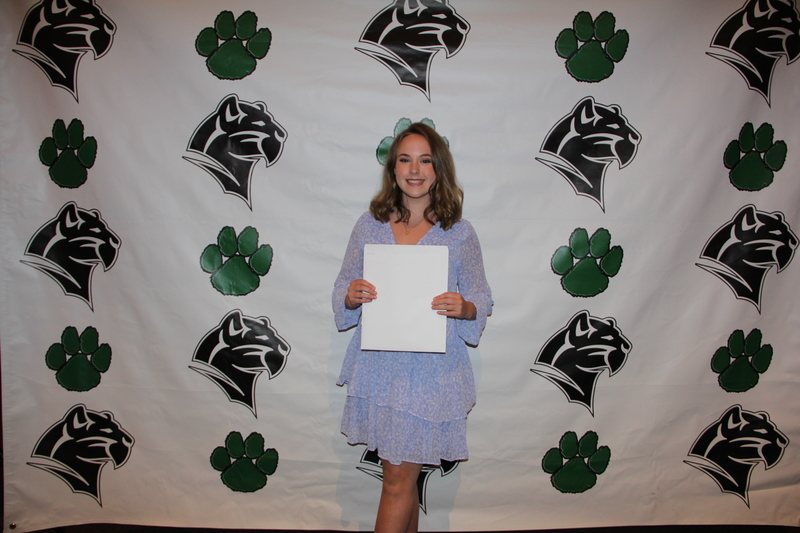 ABOVE: Leah McElheny
FRIENDS OF PIONEER ATHLETES SCHOLARSHIP AWARDS: Allison Kopinski, Madison Snayczuk, Jillian Byers, Blaine Morgan
TIM SCHWAB MEMORIAL SCHOLARSHIP: Chase Williams
PIONEER AUXILIARY ASSOCIATION AWARDS: Holly Wagner, McGuire Insley, Paige Tittel
PATRICK T. BURNS MEMORIAL SCHOLARSHIP: Mackenzey Holmes
WASTE MANAGEMENT ENVIRONMENTAL SCHOLARSHIP: Allison Kopinski
WEST FALLS CONSERVATION SOCIETY SCHOLARSHIP:Bryce Hediger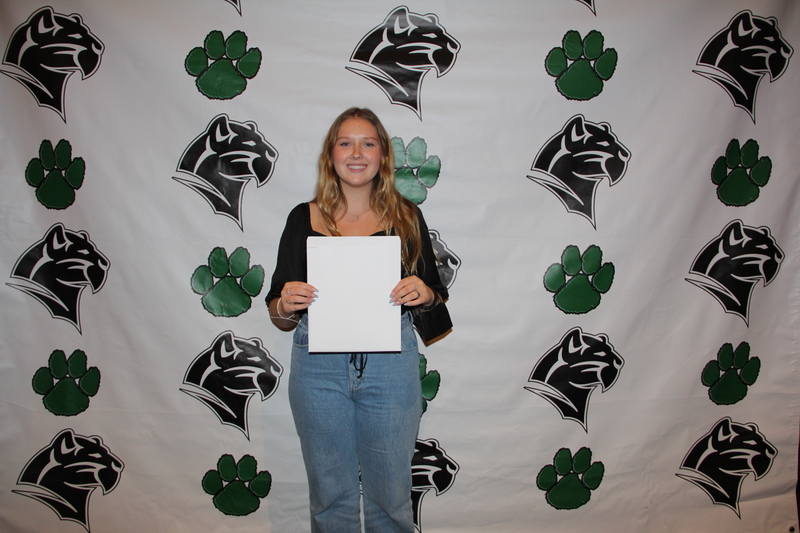 ABOVE: Jillian Byers
PIONEER HIGH SCHOOL DEPARTMENT AWARDS:
· English Department Most Improved: Charla Walsh
· English Department Most Outstanding: Nicholas Tillinghast
· Social Studies Department Most Improved: Marley Fuller
· Social Studies Department Most Outstanding: Ty Zepp
· Math Department Most Outstanding: Cheyenne Titus & Nicholas Tillinghast
· Science Department Most Improved: Holly Wagner
· Science Department Most Outstanding: Cheyenne Titus
· Art Department Excellence in Digital Photography: Emma Barkley & Holly Wagner
· Art Department Excellence in Ceramics: Emma Barkley
· Art Department Excellence in Painting: Mackenzey Holmes & Nicholas Tillinghast
· Business Department Most Outstanding: Allison Chitty
· Foreign Language Department Most Outstanding in French: Jillian Byers, Mackenzey Holmes & Allison Kopinski
· Foreign Language Department Most Outstanding in Spanish: Leah McElheny & Marley Fuller
HENDERSHOTT-MANNESS AUXILIARY 374 AWARD FOR MATH: Cheyenne Titus & Jett Forward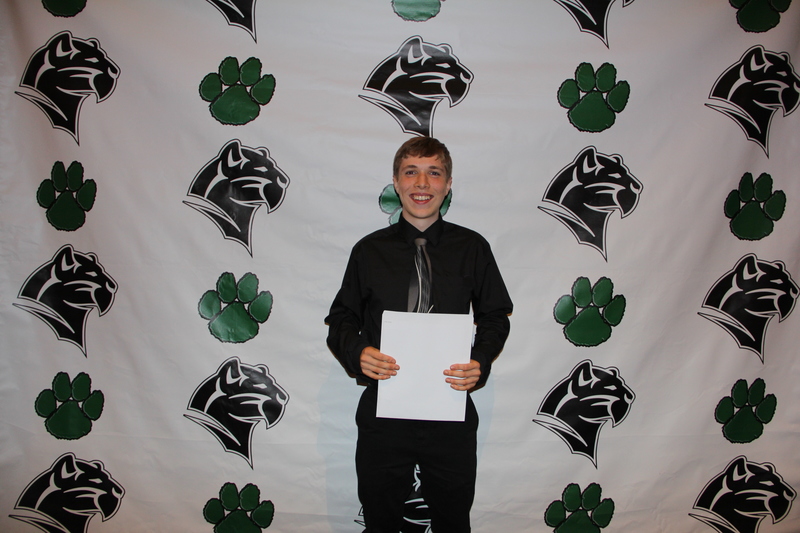 ABOVE: Brody Klink
NIAGARA FRONTIER INDUSTRY EDUCATION COUNCIL CERTIFICATE OF EMPLOYABILITY AWARD: Allison Kopinski, Leah Johnson, McKenna Goodemote, Allison Chitty, Courtney Ras
ARCADE WINTERFEST AWARDS for 2021 Royal Court: Aiden Addesa, Paige Tittel, Leah Johnson, Chloe Kotlowski, Evelyn Steiner, Holly Wagner, Nicholas Tillinghast, Brooke Puffer
MUSIC DEPARTMENT SCHOLARSHIPS: Leah Johnson & Aiden Addesa
NATIONAL SCHOOL CHORAL AWARD: Evelyn Steiner, Leah Johnson, Aiden Addesa
FRED WARING AWARD FOR CHORUS: Allison Chitty, Brooke Puffer, Chloe Kotlowski
PIONEER MARCHING BAND SCHOLARSHIP: Aiden Addesa
ALBERT J. BIGELOW MEMORIAL SCHOLARSHIP: Leah Johnson
LOUIS ARMSTRONG AWARD: Aiden Addesa & Nicholas Tillinghast
JOHN PHILLIP SOUSA AWARD IN MUSIC: Aiden Addesa
BIG 30 ACADEMIC AWARD: Cheyenne Titus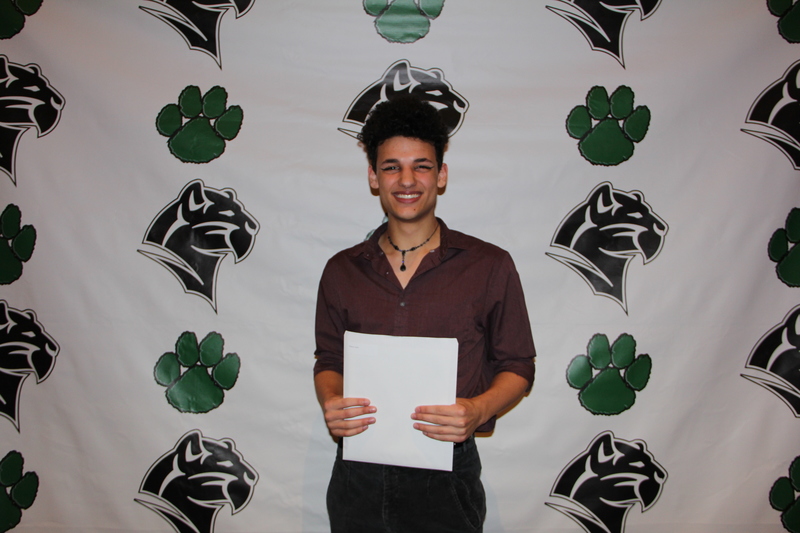 ABOVE: Aiden Addesa

ERIE-NIAGARA SCHOOL SUPERINTENDENTS ASSOCIATION AWARD: Cheyenne Titus, Nicholas Tillinghast & Jett Forward
UNITED WAY OF WYOMING COUNTY SCHOLARSHIPS:
FFA United Way Scholarship: McGuire Insley
Academic United Way Scholarship: Leah McElheny
DOROTHY G. HOWELL MEMORIAL SCHOLARSHIPS: Nicholas Tillinghast, Paige Tittel, Allison Kopinski, Jillian Byers, Cheyenne Titus
NYS ATTORNEY GENERAL'S TRIPLE "C" AWARD: Chase Williams
MARK CARBALLADA SCHOLAR/ATHLETE AWARD: Ty Zepp
LIONS CLUB OF ARCADE ANNUAL SCHOLARSHIP AWARD: Marley Fuller & Allie Welch
R.A. MERCER SCHOLARSHIP FOR ACCOUNTING OR BUSINESS: Joseph Stover
ARCADE FIRE DEPARTMENT SCOTT FERALDI MEMORIAL SCHOLARSHIPS: Paige Tittel, Holly Wagner, Bethany Haynes
TYLER THOMAS MCELHENY MEMORIAL SCHOLARSHIP: Mackenzey Holmes & Brody Klink
MILLIE AND GEORGE WALLACE LANGMADE SCHOLARSHIP: McKenna Goodemote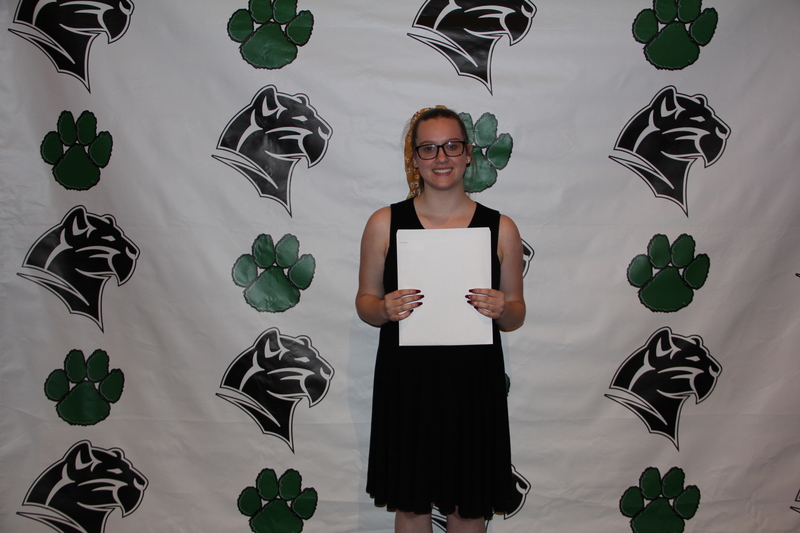 ABOVE: Allison Chitty
JAVA-STRYKERSVILLE KIWANIS MEMORIAL SCHOLARSHIP: Kolden Smith & Aiden Addesa
PIONEER PROFESSIONAL ASSOCIATION SCHOLARSHIP: Joseph Stover
LIME LAKE LADIES BOOK CLUB AWARD: Leah Johnson
United States Air Force Math & Science Award: Cheyenne Titus
United States Air Force Scholar/Athlete Award: Allison Kopinski & Bryce Hediger
United States Marine Corps Distinguished Athlete Award: Alexander Miley
MATTHEW REINHART ROLL MEMORIAL THEATRE AWARD: Allison Chitty
OLLADENE M. NOURSE SCHOLARSHIP: Joseph Stover
CRAIG SCHENK MEMORIAL SCHOLARSHIP: McGuire Insley
DELTA KAPPA GAMMA BETA NU SCHOLARSHIP:Leah Johnson
MARY H. ERICK OUTSTANDING BUSINESS STUDENT AWARD: McKenna Goodemote
GEORGE C. & FAITH CRAWFORD MEMORIAL SCHOLARSHIP: Leah McElheny
A.J. O'DELL FOUNDATION SCHOLARSHIP: Jillian Byers
JANET R. PAYNE SCHOLARSHIP: Blaine Morgan & Jillian Byers
NEW YORK STATE THOMAS P. DINAPOLI STUDENT ACHIEVEMENT AWARD: Nicholas Tillinghast & Allie Welch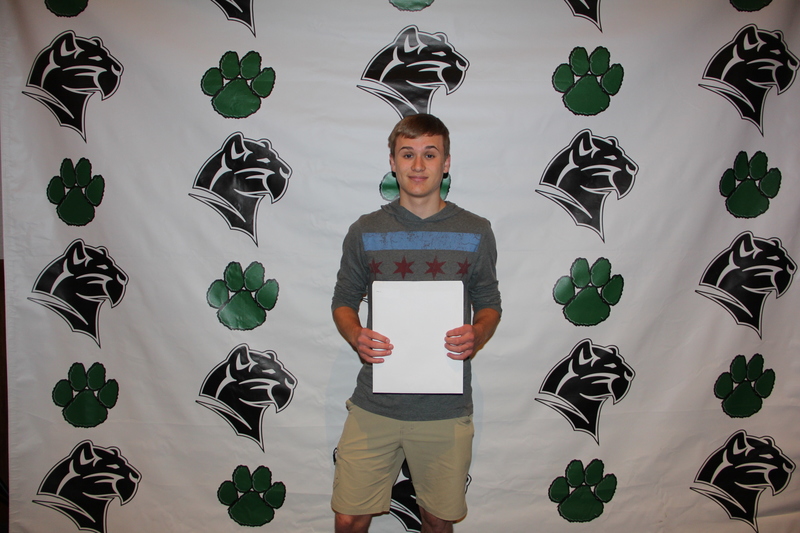 ABOVE: Ty Zepp
LILLENSTEIN FAMILY SCHOLARSHIP: Brody Klink
JAMESTOWN COMMUNITY COLLEGE UNIFIED STUDENT ASSISTANCE SCHOLARSHIP:Hanna Kessler & Holly Wagner
MICHAEL RONAN MEMORIAL CONSERVATION SCHOLARSHIP: Allison Kopinski
Independent Health & Business First Community All Stars: Nicholas Tillinghast
BARRY ASHWORTH MEMORIAL AWARD: Alex Miley
MARY LLOYD- JONES MEMORIAL AWARD: Holly Wagner
GRAVES AGRICULTURAL AWARD: McGuire Insley
MARILYN SMITHLEY MEMORIAL SCHOLARSHIP: Ty Zepp
Sheldon Historical Society Award: McGuire Insley
PIONEER CREDIT RECOVERY VALUES SCHOLARSHIP: Aiden Addesa
KNOWLEDGE SEEKERS LITERARY SOCIETY: Holly Wagner
ARCADE CHAMBER COMMUNITY WELLNESS AWARD: Bethany Haynes
KATHERINE PINGREY-HOPKINS MEMORIAL SCHOLARSHIP:Charla Walsh