Raymond Cenni, former teacher, high school principal and assistant principal, and one-time interim superintendent, has died at age 81.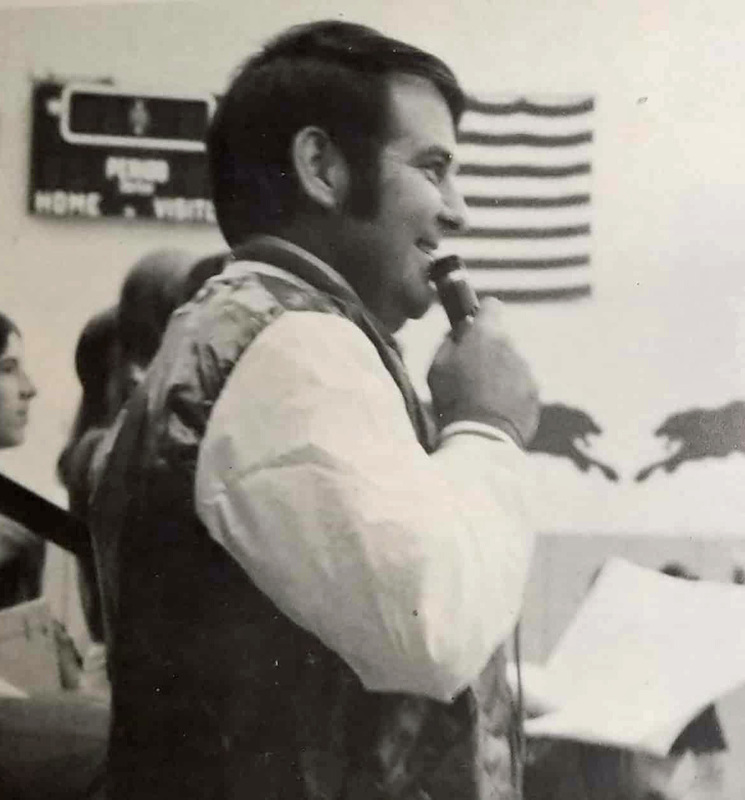 ABOVE: Mr. Cenni at the 1976 Pioneer High School pep rally.
Mr. Cenni started as a math teacher at the former Arcade High School in the 1960s. He was elevated to the post of assistant principal for the opening of Pioneer High School in 1970. In 1974, Mr. Cenni was promoted to high school principal.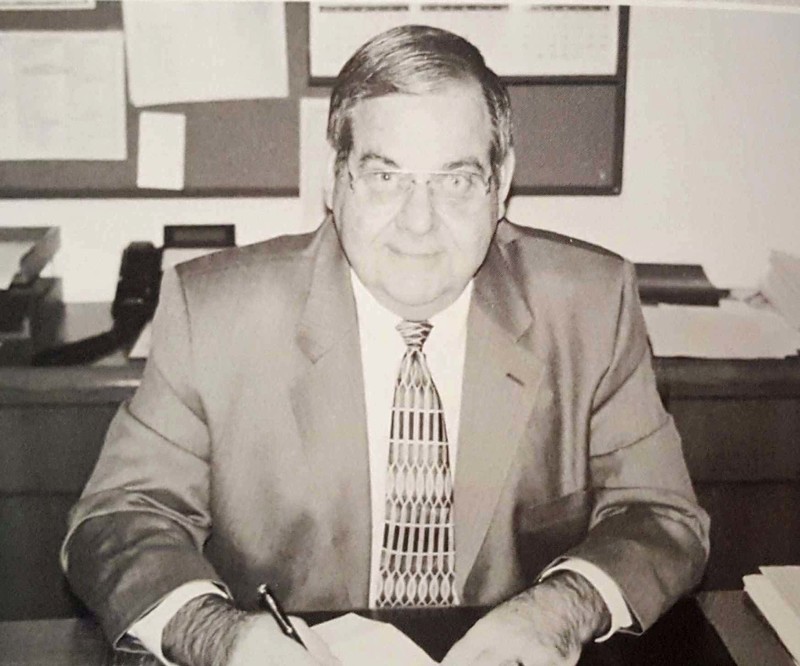 ABOVE: Mr. Cenni at the superintendent's desk, 2003.
Mr. Cenni left in 1986 to become superintendent at Sherman School District.
Mr. Cenni returned to served as Pioneer's interim superintendent from August 2002 to early 2003.
Mr. Cenni helped Pioneer celebrate its 35th anniversary in 2001, leading off his message with an expression familiar to anyone who attended Pioneer in the 1970s: "This is Mr. Cenni."
ABOVE: All activity stopped when Mr. Cenni began the daily announcements.
Mr. Cenni's obituary