A wayfinding program is coming to the Village of Arcade, including the grounds of Arcade Elementary School, with curated historical markers throughout the area.
The Pioneer Board of Education learned about the effort at its Feb. 14 regular meeting.
School District Historian Jeff Mason, also the historian for Arcade and a former Pioneer teacher, shared details of the project with the board.
Mr. Mason said a 2021 grant from Empire State Development paid for new park benches, lighting and trash receptacles. The third phase of the project will involve having the signs made, both pedestal-type and wall-mounted, which will share photos and information on historic sites throughout the village.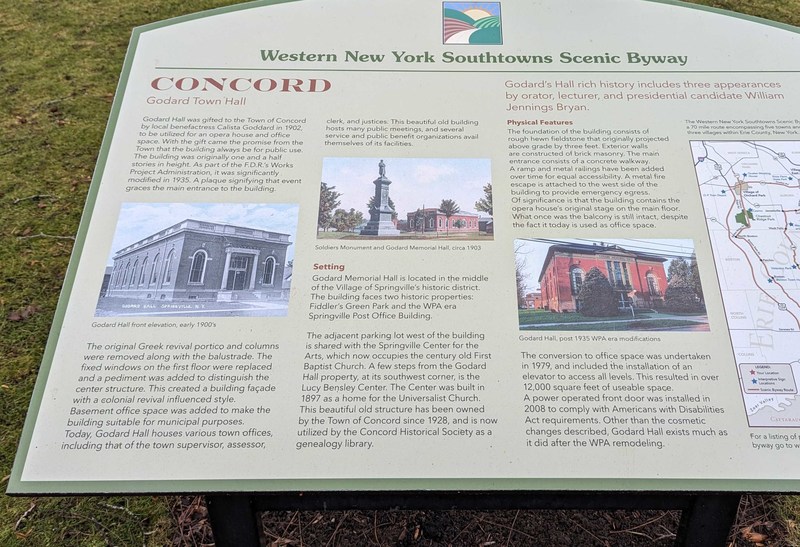 ABOVE: Detail of a sign in Concord similar to what is proposed for Arcade.
Several markers will be at or near the corner of Main and Church streets, which has been the site of a school since the late 1800s.
Mr. Mason is currently writing the information to be presented on the plaques and gathering photos as well. He shared pictures of a similar project hosted by the Village of Springville.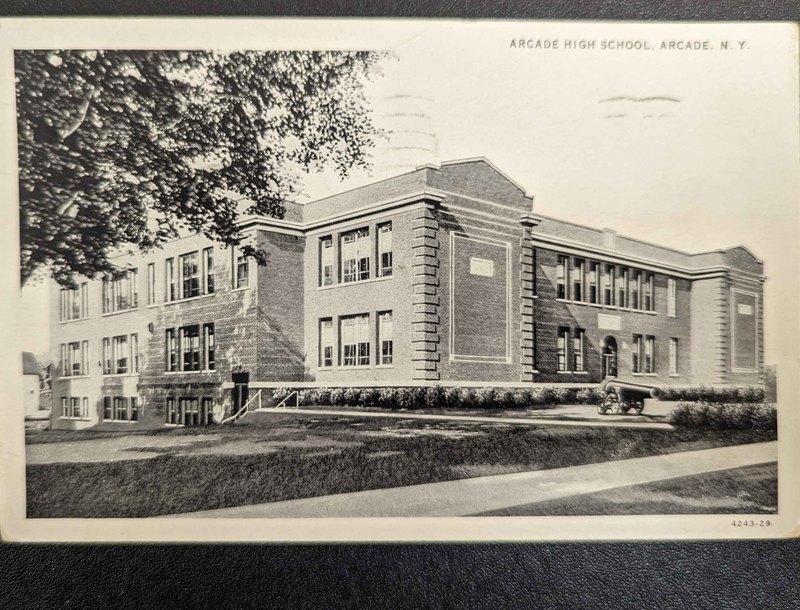 ABOVE: Circa 1928 photo of Arcade Central School, representing the type of picture that would appear on the plaques.
Mr. Mason said visitors will be able to scan a QR code on the signs to receive further information on the topic or site.
Later in the meeting the board approved an agreement with the Village of Arcade related to the project.