EDIT MAIN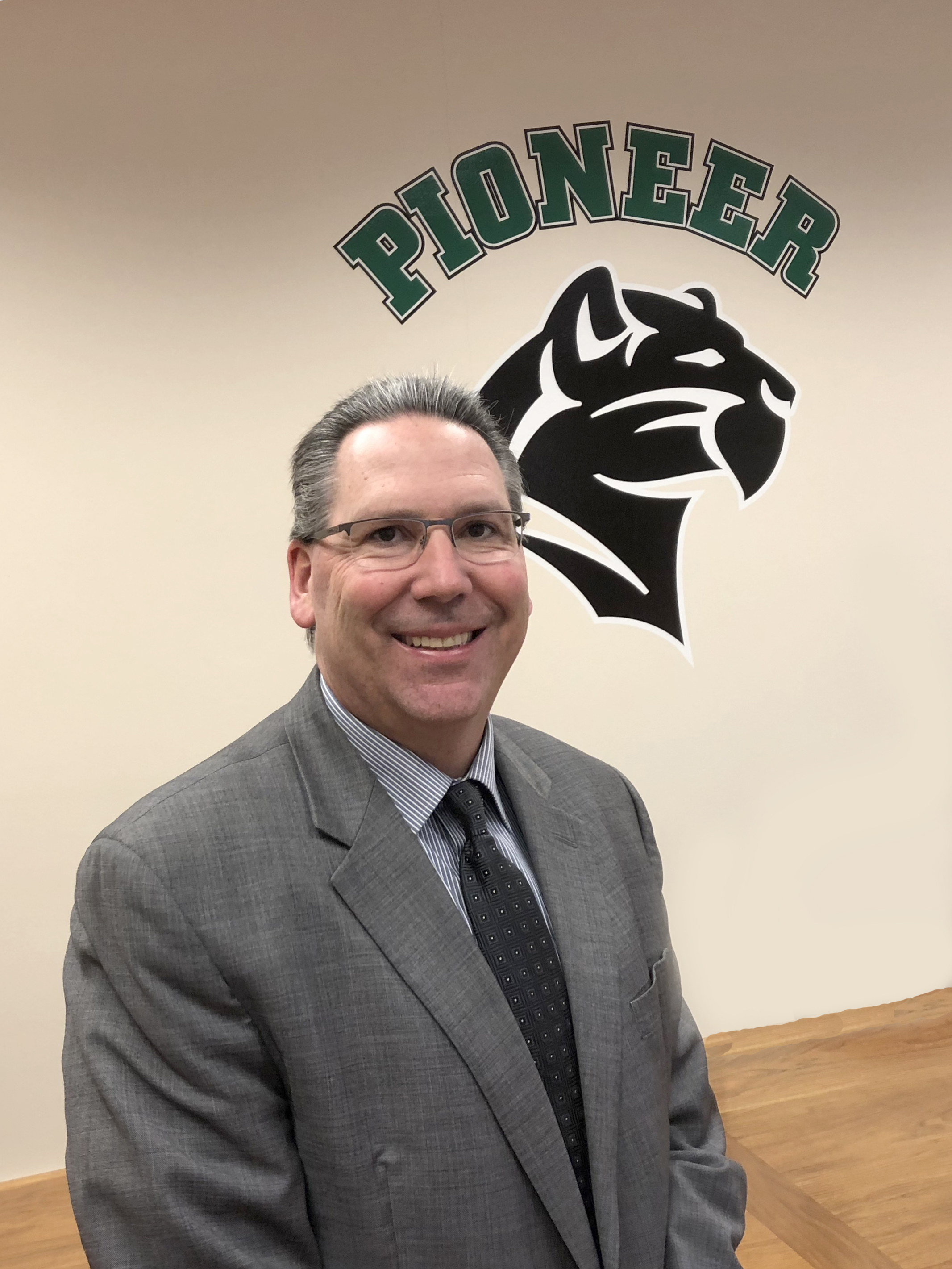 Welcome Pioneer students, families, faculty and staff to the 2020-2021 school year.
We have, as a district, been on a journey that is unlike any other journey in the history of education. This journey continues, and although extremely challenging, it is a journey with potential for great reward. For me, the biggest reward of the last several months is the connection to people and the help and support shared with everyone. It never wavered here at school and in our communities, and as we plan for the upcoming school year, the support and sense of togetherness is as strong as ever. Because of this, I am confident the Pioneer district will navigate the obstacles, and tackle the unknown of 2021 with great energy and success.
Although many parts of how we do business as a school district and how we educate children have changed, I assure you that many things are the same.We approach this school year with a faculty and staff that has the experience and training necessary to be successful for our students. They are dedicated and driven as they always have been, resulting in providing exceptional learning experiences for our children.
Our facilities continue to be second to none in Western New York.With tremendous support from our voters, we approved the 2020 Capital Project that will bring a new entry to the high school, a renovation of our high school stage and auditorium, new high school locker rooms, modernized middle school media center and classrooms, and new flooring in most Delevan Elementary instructional spaces. This project is getting started while we complete the work on our 2018 project.Pioneer believes our facilities are the center of student and community activity, and we are grateful for the continued support in providing modern, clean, and well maintained buildings and grounds.
This school year has many uncertainties – but like any year, the Pioneer community will find a way to be successful by working together, communicating openly and honestly, and being patient and understanding.Our reward will be accomplishing all that needs to be accomplished by working together.
Welcome to the school year and thank you for all your support.
Benjamin A. Halsey, Superintendent
716-492-9304