The Local History website and room are made possible through an educational grant from NY State Archives. This ongoing project provides area residents with a website and room that will highlight the history of the school district. The room is currently under construction and will be part of the Pioneer Middle School campus. Area residents may visit the room by appointment.
A Pioneer Local History Advisory Board is currently being formed to oversee the archiving of the artifacts.
Local Historian Jeff Mason (Class of "66) has compiled a short sketch of the events leading up to the creation of Pioneer Central School District.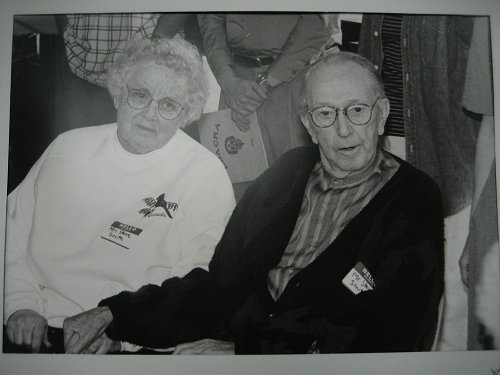 Steve and Mavis Smith- Land from their farm on County Line Road became the site of Pioneer High School.
HISTORY OF PIONEER VIDEO (2001)