Department of Curriculum, Instruction, and Technology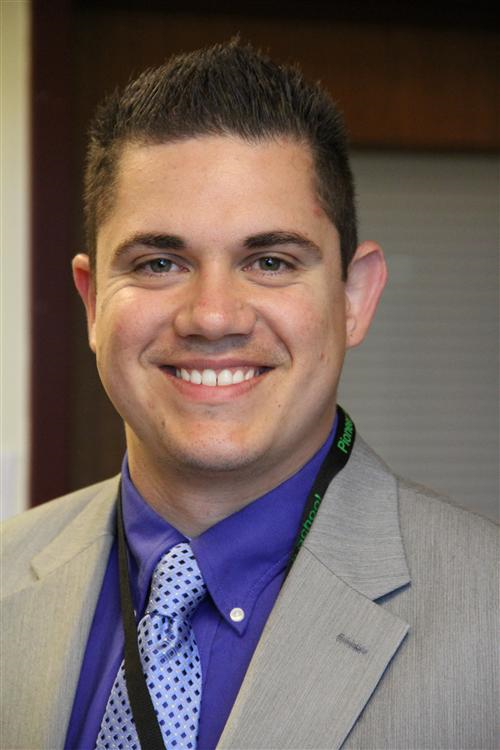 Michael Irizarry, Ed.D
Director of Curriculum, Instruction & Technology
Phone 716-492-9311
Email
Dr. Irizarry, a native of San Antonio, TX, spent most of his childhood in Wayland, NY. He came to Buffalo in 1998 to attend Canisius College. In 2002, he earned a Bachelor's degree in Pure Mathematics and Math Education from Canisius. In 2005, Michael received a Master's in Educational Computing from Buffalo State College. In 2007, he earned his second Master's degree in Educational Administration from Canisius College. In 2020, Michael finished his collegiate career by earning his doctorate in Educational Leadership and Policy from the State University at Buffalo.
Before joining Pioneer, Michael taught 7th grade math at Maryvale Middle School for over 9 years. In November of 2011, Michael joined the administrative team at Pioneer as an Assistant Principal at the High School. Michael's role changed the following year as he began to focus more on instruction and curriculum. He was given the temporary role of Data Integrator in 2013. By 2014, Michael was appointed as the next Director of Curriculum and Instruction. On July 1st, 2018, Michael took on a new challenge as the Director of Curriculum, Instruction and Technology.
Outside of school, Michael resides with his wife Laura and their two children, Dominic and Brianna in Marilla, NY. Michael enjoys martial arts and earned his first degree blackbelt in Tae Kwon-Do. Now, he enjoys instructing and supporting his son Dominic who recently earned his Blue belt in Tae Kwon-Do following in his father's footsteps. He also enjoys supporting his daughter's dance interests as Brianna is currently taking her second year of ballet.