EDIT MAIN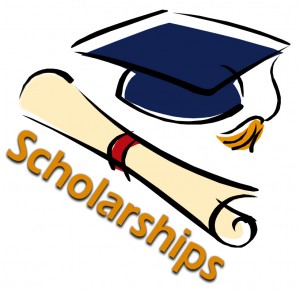 Local Scholarship Packet for the Class of 2020 View Packet Deadline: Feb 13th
---
---
NYS Excelsior Scholarship
The 2020-2021 application will be available in the spring of 2020. Please view the links below for more information: Excelsior Flyer & Excelsior Scholarship Program
NYS Scholarships for Academic Excellence
Pioneer uses NYS Regents Exam test scores to determine which students will qualify for these scholarships. These are awarded at our Achievement Night held in June. Click here for more information.
NYS Science, Technology, Engineering and Mathematics (STEM) Incentive Program
The NYS STEM Incentive Program provides tuition awards to students who are New York State residents attending a public or private degree-granting college or university located in New York State. Recipients must be in the top 10 percent of students of their high school graduating class, pursue an approved, two or four-year STEM degree program and agree to live in NYS and work in a STEM field in NYS for five years after graduation. Click here for more information and the application.
Learn more about NYS Grants, Scholarships & Loan Programs here
---

---
NYS and National Scholarship Opportunities
Please note they are listed by deadline month:
FEBRUARY 2020
SUNY GCC TECH WARS- Seniors from participating G.L.O.W. region school districts who have successfully competed in at least one year of SUNY GCC Tech Wars prior to submitting this application and are planning to move on to a career in a technology or related field or attend a post-secondary institution (academic or career and technology) are eligible to apply. $250 Scholarship will be awarded to one girl and one boy at the next Tech Wars Event on March 12, 2020. Deadline: Feb 7, 2020.

WESTERN NY SAFETY CONFERENCE- The Board of the Western New York Safety Conference is offering two Educational Achievement Award Scholarships (sponsored by National Grid and McGard) of $1500.00 each to selected qualified high school students. Deadline: Feb 21, 2020.
NED CARTER MEMORIAL- Four $1500 scholarships will be awarded to seniors who will be pursing a career in a community service related field. Applicant must be related to a firefighter, be a firefighter or be an Explorer/Junior Member in a fire department or district that is currently a paid up member of the Association of Fire Districts of NY State. Deadline: Feb 22, 2020.
CCWNY CHARACTER EXCELLENCE SCHOLARSHIP- Harvest Time Partners, in collaboration with The Character Council of Western New York, is pleased to award $1000 cash scholarships to high-school seniors who exemplify character in their daily lives and who will be attending a college or trade school post-graduation. Deadline: Feb 25, 2020.
MARCH 2020
AURORA PLAYERS THEATRICAL ARTS SCHOLARSHIP- Open to a graduating senior who is pursuing theater (performance, technical or design) at an accredited institution of higher education. Deadline: March 15, 2020.

GERARD J. BUCKENMEYER FASNY VOLUNTEER SCHOLARSHIP- The Firemen's Association of the State of New York will award 25 $1,500 scholarships to high school seniors entering college. The awards recognize exemplary members of the youth fire service who also contribute to their communities. Deadline: March 15, 2020.
TRI-COUNTY ARTS COUNCIL OUTSTANDING SENIOR AWARD- This award recognizes an outstanding high school senior graduating in 2020, who will be continuing their education at any college or university, and pursuing studies in dance, literature, fine arts, graphic design, music, or theater. A $250 scholarship is also given with this award, courtesy of the Hedley Brook Agency and Christie's Boutique. Deadline: March 16, 2020.
NY WATER ENVIRONMENT ASSOCIATION- The Western Chapter of NYWEA is offering awards paid directly to students who are enrolled in an environmental-related curriculum (such as, but not limited to, biology, forestry, chemistry, engineering, and water treatment). Deadline: March 18, 2020.

NYS SOCIETY OF PROFESSIONAL ENGINEERS- This $1000 scholarship is given annually to a high school senior from Western New York who is accepted into an accredited engineering program. Deadline: March 20, 2020.
EIGHTH DISTRICT FEDERATED GARDEN CLUBS OF NYS- A $1000 bookstore stipend will be awarded a graduating senior who is planning to major in AG, Botany, Conservation, Environmental Science, Forestry, Horticulture, Land Management, Landscape Design, or Wildlife Science. Deadline: Between March 15, 2020 and March 31, 2020.
APRIL 2020
FREDERICK J. MORICCA III MEMORIAL SCHOLARSHIP- Two $1,000 scholarships will be awarded to high school seniors from Western NY or Northwestern PA. The purpose of this scholarships is to encourage high school seniors from the Twin Tiers to pursue a career in the fields of Civil Engineering or Land Surveying. Deadline: April 1, 2020.

ODD FELLOW & REBEKAH BENEFIT FUND- The benefit fund is accepting applications for individuals who are pursuing an education in health care-related fields. Deadline: April 15, 2020.
SOUTHWESTERN ASSOCIATION OF VOLUNTEER FIREMEN (SWAVF)- This year there will be one Southwestern Firemen's Scholarship awarded in the amount of $600, and three SWAVF Ladies' Auxiliary scholarships awarded for $150 each. Visit the webpage for more information about the criteria. Deadline: April 15, 2020.
STUDENT-VIEW SCHOLARSHIP- 15-20 minute application survey about colleges in your area for the chance to be awarded up to $5,000. Deadline: April 22, 2020.
MAY 2020
COMMUNITY FOUNDATION FOR GREATER BUFFALO - Since 1924, the Community Foundation for Greater Buffalo has been awarding scholarships to students from WNY. Preference will be given to students who are Pell eligible and attending school in one of the 8 counties of WNY. Deadline: May 1, 2020.

VIETNAM VETERANS OF AMERICA CHAPTER 193- Three $750 scholarships will be awarded to eligible high school seniors based on the best essay submissions, as described in the application packet. Deadline: May 15, 2020.

JUNE 2020
HUNTINGTON LEARNING CENTERS OF WNY SWEEPSTAKES- Just text 4000 to 84444 for a chance to win $4,000 towards college! Deadline: June 30, 2020.

AUGUST 2020
CAPITAL AUTO AUCTION STEM SCHOLARSHIP- To qualify, undergraduate students must be majoring in a STEM field of study (or related field) as well as attend an accredited college or university. Capital Auto Auction will award the selected student applicant $1,000 to be used toward his or her degree. In addition, they will award a $250 textbook scholarship to two runners-up. Deadline: August 15, 2020.
---
---
Additional Scholarship Opportunities
Caution: Scholarships should never involve a fee that you need to pay! These are not legitimate and caution should be exercised.
---
---
COLLEGE BOARD OPPORTUNITY SCHOLARSHIPS - OPEN TO ALL JUNIORS & SENIORS