EDIT MAIN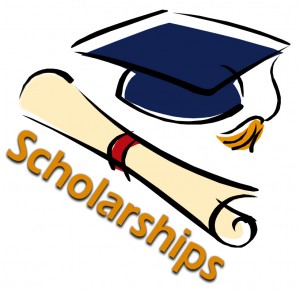 ---
---
NYS Excelsior Scholarship
The 2020-2021 application will be available in the spring of 2020. Please view these links for more information: Excelsior Flyer & Excelsior Scholarship Program
NYS Scholarships for Academic Excellence
Pioneer uses NYS Regents Exam test scores to determine which students will qualify for these scholarships. These are awarded at our Achievement Night held in June. Click here for more information.
NYS Science, Technology, Engineering and Mathematics (STEM) Incentive Program
The NYS STEM Incentive Program provides tuition awards to students who are New York State residents attending a public or private degree-granting college or university located in New York State. Recipients must be in the top 10 percent of students of their high school graduating class, pursue an approved, two or four-year STEM degree program and agree to live in NYS and work in a STEM field in NYS for five years after graduation. Click here for more information and the application.
Learn more about NYS Grants, Scholarships & Loan Programs here
---

---
Apply for Western NY Scholarships HERE
---
---
NYS and National Scholarship Opportunities
Please note they are listed by deadline month:
MAY 2020
PAST NATIONAL COMMANDER MICHAEL J. KOGUTEK 2020 AMERICAN LEGION SCHOLARSHIP- This scholarship trust will award two $1,500 to students/veterans attending college in 2020. The scholarship will be based on veteran status (including family members), financial need, scholastic ability, realistic goals, extra-curricular activities and community involvement. Deadline: May 1, 2020.
COMMUNITY FOUNDATION FOR GREATER BUFFALO - Since 1924, the Community Foundation for Greater Buffalo has been awarding scholarships to students from WNY. Preference will be given to students who are Pell eligible and attending school in one of the 8 counties of WNY. Deadline: May 1, 2020.

RICHARD ESCHBORN EAGLE SCOUT MEMORIAL SCHOLARSHIP- This scholarship will be awarded to one male eagle scout graduating from Pioneer, Holland, Iroquois, or Attica. Deadline: May 1, 2020.
AIR FORCE ASSOCIATION SCHOLARSHIP- The L. D. Bell Niagara Frontier Chapter is proud to offer a scholarship to young men and women who have excelled in academics (85% or above GPA), participated in extra-curricular activities, and exemplified outstanding leadership traits. The scholarship is open to High School Seniors that permanently reside or attend a school within the Air Force Association (AFA) chapter's zip code areas 14001- 14414. Deadline: May 2, 2020.
ANCIENT ORDER OF HIBERNIANS AWARDS- Two awards of $1,000 each shall be given to students that meet the specific criteria listed in the application. Deadline: May 22, 2020.
CATT COUNTY SHERIFF EMPLOYEES BENEVOLENT ASSOCIATION SCHOLARSHIP- This $500 scholarship is available to any high school senior who is planning on entering the criminal justice or police science field. The applicant must be a resident of Cattaraugus County. Deadline: May 29, 2020.
JUNE 2020
KATHI WARD FOUNDATION FOR NURSING PRACTICE SCHOLARSHIP- Kathi Ward Foundation of Nursing offers a $1000.00 scholarship to be awarded to a high school graduate planning to pursue a degree in nursing. Applicants must be a resident of Cattaraugus County or live within a 30 mile radius of Olean, NY. Deadline: June 1, 2020.

VIETNAM VETERANS OF AMERICA CHAPTER 193- Three $750 scholarships will be awarded to eligible high school seniors based on the best essay submissions, as described in the application packet. Deadline: Extended to June 8, 2020
HUNTINGTON LEARNING CENTERS OF WNY SWEEPSTAKES- Just text 4000 to 84444 for a chance to win $4,000 towards college! Deadline: June 30, 2020.

JULY 2020
WYOMING COUNTY FARM BUREAU SCHOLARSHIP- Wyoming County Farm Bureau will award a $1500 scholarship to a high school senior or college student who plans to or is considering working in agriculture in the future. This includes students going into vocational/ tech programs, two-year or four-year programs, etc. See the application for more eligibility details. Deadline: July 3, 2020.
AUGUST 2020
CAPITAL AUTO AUCTION STEM SCHOLARSHIP- To qualify, undergraduate students must be majoring in a STEM field of study (or related field) as well as attend an accredited college or university. Capital Auto Auction will award the selected student applicant $1,000 to be used toward his or her degree. In addition, they will award a $250 textbook scholarship to two runners-up. Deadline: August 15, 2020.
---
---
Additional Scholarship Opportunities
Caution: Scholarships should never involve a fee that you need to pay! These are not legitimate and caution should be exercised.
---
---
COLLEGE BOARD OPPORTUNITY SCHOLARSHIPS - OPEN TO ALL JUNIORS & SENIORS