EDIT MAIN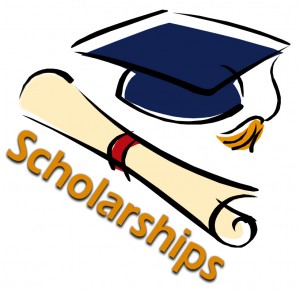 The 2020-2021 Local Scholarship Booklet will be delivered to seniors in mid November
---
---
NYS Excelsior Scholarship
The 2020-2021 application closed on August 31, 2020. The 2021-2022 application will be available in Spring 2021. Please view these links for more information: Excelsior Flyer & Excelsior Scholarship Program
NYS Scholarships for Academic Excellence
Pioneer uses NYS Regents Exam test scores to determine which students will qualify for these scholarships. These are awarded at our Achievement Night held in June. Click here for more information.
NYS Science, Technology, Engineering and Mathematics (STEM) Incentive Program
The NYS STEM Incentive Program provides tuition awards to students who are New York State residents attending a public or private degree-granting college or university located in New York State. Recipients must be in the top 10 percent of students of their high school graduating class, pursue an approved, two or four-year STEM degree program and agree to live in NYS and work in a STEM field in NYS for five years after graduation. Click here for more information and the application.
Learn more about NYS Grants, Scholarships & Loan Programs here
---

---
Apply for Western NY Scholarships HERE
---
---
NYS and National Scholarship Opportunities
Please note they are listed by deadline month:
OCTOBER 2020
NSHSS STEM SCHOLARSHIPS- The foundation awards this scholarship to high school seniors with a minimum GPA of 3.0 who are pursuing a major in one of the STEM disciplines. Deadline: Oct 15
HORATIO ALGER SCHOLARSHIP- As one of the nation's largest need-based college scholarship programs in the country, the Horatio Alger Scholarship Programs specifically assist high school students who have faced and overcome great obstacles in their young lives. Deadline: Oct 26
VOICE OF DEMOCRACY SCHOLARSHIP- Since 1947, the Voice of Democracy has been the Veterans of Foreign Wars' (VFW's) premier scholarship program. Each year, nearly 57,000 high school students compete for more than $2 million in scholarships and incentives. Students compete by writing and recording an audio essay on an annual patriotic theme. This year's theme is, Is This the Country the Founders Envisioned? Deadline: Oct 31
COCA-COLA SCHOLARS PROGRAM- The Coca-Cola Scholars Program scholarship is an achievement-based scholarship awarded to graduating high school seniors. Students are recognized for their capacity to lead and serve, as well as their commitment to making a significant impact on their schools and communities. Deadline: Oct 31
NOVEMBER 2020
PRUDENTIAL SPIRIT OF COMMUNITY AWARDS- Are you a middle level or high school student making a difference through volunteering? The Prudential Spirit of Community Awards honors students in grades 5-12 for making meaningful contributions to their communities through volunteer service. Apply today for national recognition, a scholarship and an invitation to the program's national recognition events! Deadline: Nov 10
JANUARY 2021
U.S. AIR FORCE ROTC SCHOLARSHIP- This scholarship is available to students in the Class of 2021 who are interested in attending Air Force ROTC while in college. See your counselor for more information regarding ROTC programs in college. Deadline: Jan 14
---
---
Additional Scholarship Opportunities
Caution: Scholarships should never involve a fee that you need to pay! These are not legitimate and caution should be exercised.
---
---
COLLEGE BOARD OPPORTUNITY SCHOLARSHIPS - OPEN TO ALL JUNIORS & SENIORS
Last Updated: Sept 2020