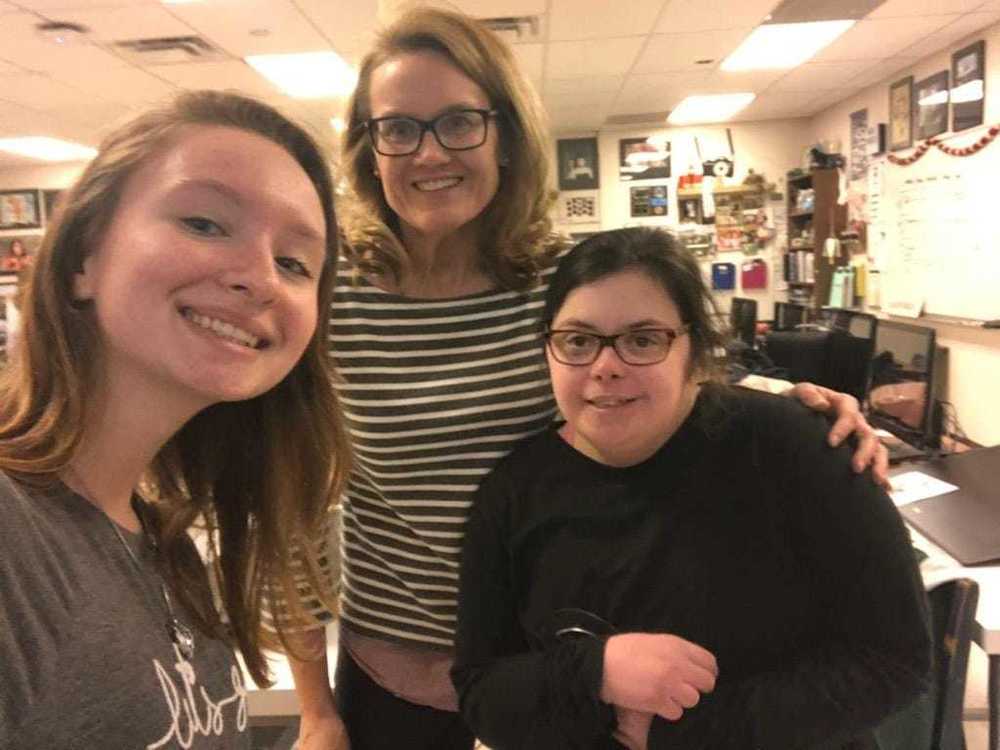 UNIFIED CLUB HELD SCAVENGER HUNT
Pioneer Panthers
Thursday, February 13, 2020
Can you name four members of the Pioneer Athletics Wall of Fame? What about the annual musical in 2002? Can you find a 2018 penny?
Members of the Pioneer Unified Club took part in a challenging Scavenger Hunt on Feb. 12, during which teams of students had to locate and learn about things around school. These included teacher room numbers, random items like a nail file, and items unique to Pioneer.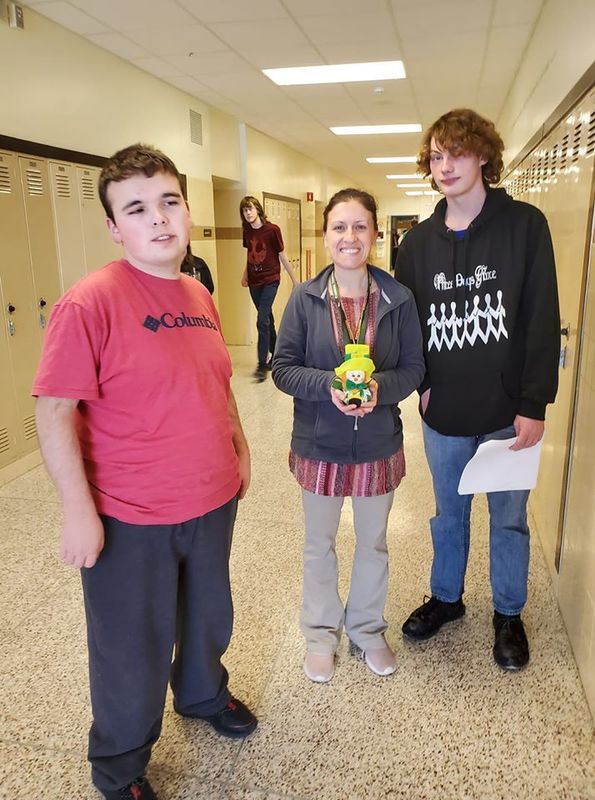 ABOVE: One of the Scavenger Hunt items was a picture with a teacher (Mrs. Budney) with her leprechaun.
Congratulations to the team of Michael, Deb, and Mrs. Ochoa for winning the scavenger hunt with 30 points. Tied for second place with 22 points were these teams: Shelby/Abby, and Justin/Jason.
Pioneer Unified Club has been gearing up for spring with field trips, Pound workouts and fun activities. Stay tuned for further updates!