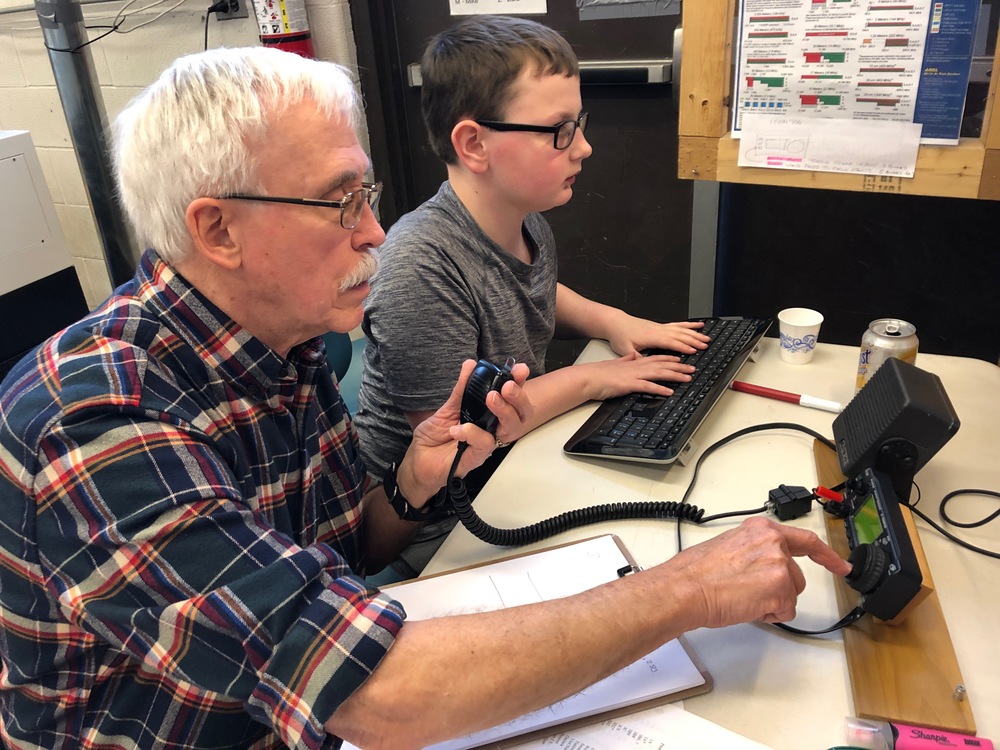 30TH ANNIVERSARY OF HAM RADIO AT PIONEER
Pioneer Panthers
Monday, February 10, 2020
Pioneer's Amateur Radio Club (KC2AIF) is celebrating its 30th year, seeking new student members and participating in another School Club Roundup.
Founded by former Pioneer High School science teacher Joe Claus (KB2JDB), the club exists to expose students to the concepts and practices of ham radio. Dozens of past members have gone on to earn their amateur radio license thanks to the club.
The club makes study guides and even actual radios available to those attending weekly meetings. Members include students from both Pioneer Middle School and High School.
Meetings are held concurrently with gatherings of the Pioneer Computer Club.
For the last 20 years, the radio club has taken part in a national and international event, the School Club Roundup. For five days, clubs from across the U.S. compete to try to make as many contacts as possible. Extra points are awarded for contacting fellow clubs, or making overseas contacts. Modes include high frequency (signals that travel the furthest) and low frequency (local communications, such as the 2-meter repeater K2XZ in Delevan) are permitted.
This year's School Club Roundup is Feb. 10-14.
KC2AIF is always putting out a 'CQ' (ham radio shorthand for 'seek you') for new members. Interested students can stop by each Tuesday after school in the classroom of technology teacher Mr. Don Kress.