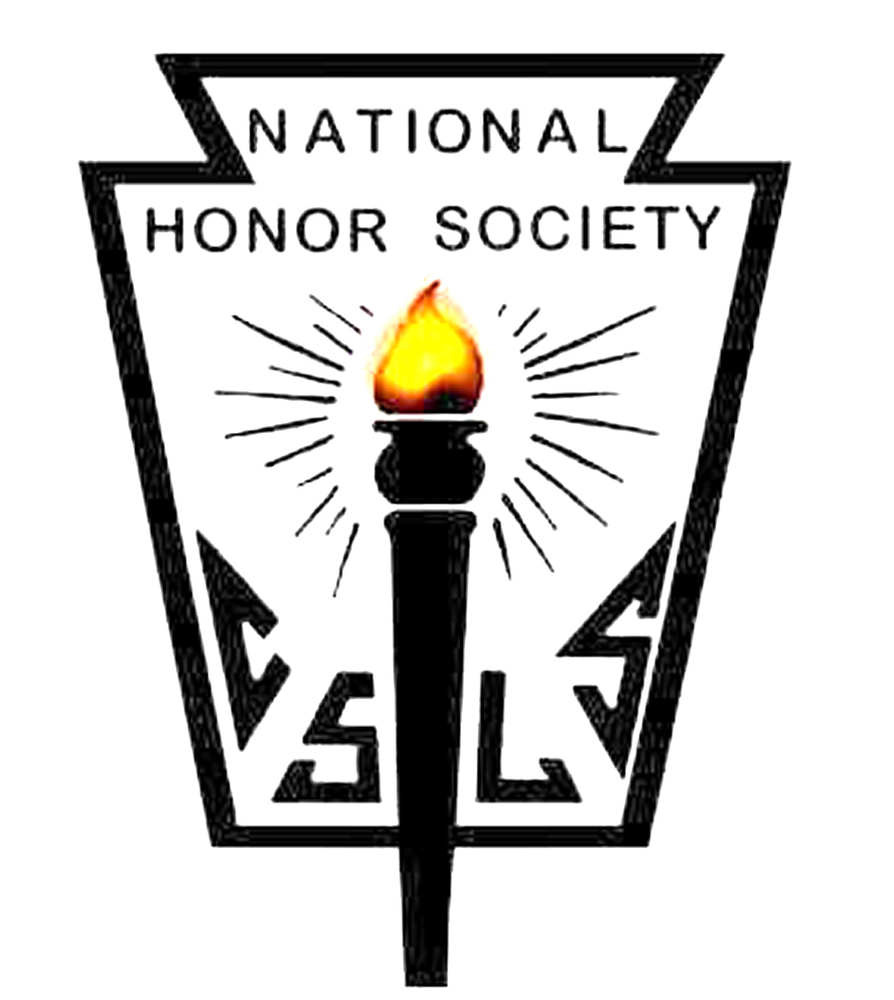 28 JOIN NATIONAL HONOR SOCIETY
Pioneer Panthers
Tuesday, December 17, 2019
The Pioneer High School chapter of the National Honor Society has welcomed 28 new members in its class of 2019.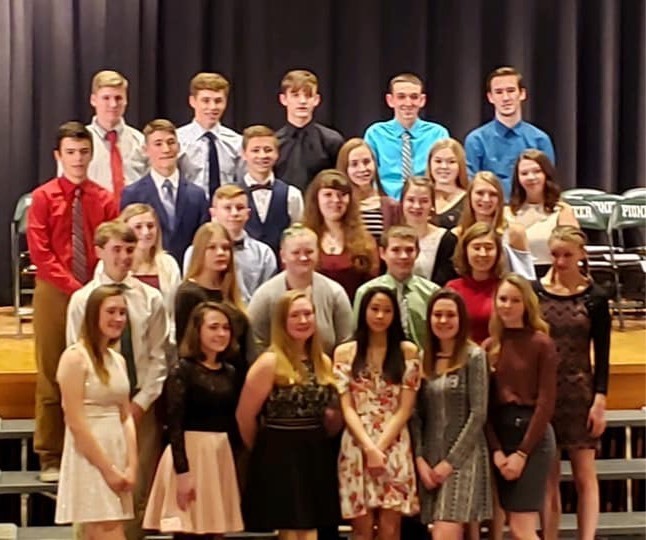 New members were inducted at ceremonies held Dec. 16 at the George C. Crawford Auditorium.
After a welcome from principal Mark Schultz, advisor Stephanie Hogan introduced NHS members and officers. President Cora Blackwell led the Pledge of Allegiance.
Current officers spoke on the five pillars of NHS: Madison LoTempio (Leadership), Thomas Kolasny (Scholarship), Danielle Herrick (Character), and Cora Blackwell (Knowledge).
Ashley Ameis introduced guest speaker Alanya Zuniga. a teacher in Pioneer High School's English department.
The newest NHS members are:
Tyler Bley, Layla Boyer, Jack Buncy ,Erika Conhiser, Zachary Coppola, Tyler Day, Adrienne Eck, Evan Frazier, Marley Fuller, Gaven George, Mary George, Kaylee Hartman, Abigail Heitzman, Mackenzey Holmes, Zachary Holmes, Brody Hopkins, Bradley Jones, Sophia Kehl, Madison Matuszak, Lydia Maul, Chloe McCutcheon, Kristin Morris, Tristen Owens, Faith Ruppert, Madisen Sonner, Victoria Trevett, Beth Wolfer, Wade Wolfer.
Current NHS members:
Whitney Aarum, Ashley Ameis, Callan Barber, Cora Blackwell, Ashley Bliss, Kara Boldt, Makenzy Brunner, Erin Burley, Jillian Byers, Allison Chitty, Justin Clever, Taylor Donohue, Peyton Fontaine, Emily Frazier, Mykala Furman, Stephanie Fyock, Danielle Herrick, Rebecca Isaman, Leah Johnson, Olivia Kempf, Bennett Kenyon, Anna Killingbeck, Marissa Klimczak, Thomas Kolasny, Allison Kopinski, Caitlin Kopinski, Madison LoTempio, Morgan McAfee, Leah McElheny, Elizabeth Miller, Abigail Papke, Madison Phelps, Emma Russell, Laine Schwab, Shaughnessy Shephard, Alexander Tedesco, Clay Tingue, Ben Westburg, Ty Zepp