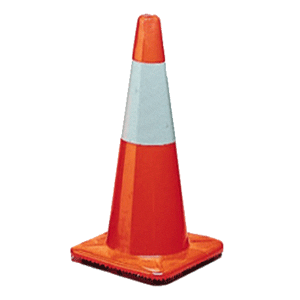 STATUS REPORT: CAPITAL PROJECT 2018-20
Pioneer Panthers
Wednesday, November 20, 2019
A large part of Pioneer School District's 2018-20 Capital Improvement Project is complete, with more work to come in the new year, the Board of Education learned at its Nov. 19 regular meeting.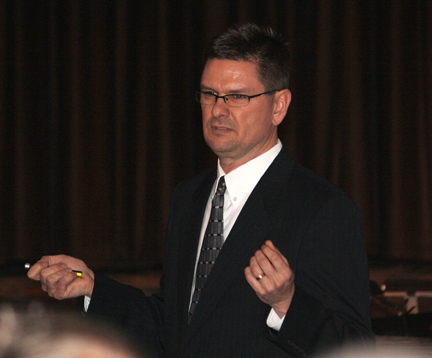 ABOVE: Jeff Nunn of architects Gordon Jones Associates.
Jeff Nunn of architects Gordon Jones Associates shared a review of what's been done up to this point. One of the first items was a facelift for the high school track, which included a cleaning, replacement of deteriorated sections, and resurfacing.
Mr. Nunn said improvements to the middle school cafeteria kitchen included a new walk-in cooler and walk-in freezer.
He said the grounds at Delevan Elementary were closed much of the summer while site reconstruction focused on the bus lane, drop-off loop, parking areas and sidewalks. New drainage and an ice melt system were installed. Drainage improvements were made at the school playground. The loading dock was extended and the roof soffit there was replaced.
A major part of the capital project included the demolition and replacement of the music suite at Pioneer Middle School, a plan that mirrored improvements at the high school five years ago.
Mr. Nunn said the project has resulted in new instructional space for the orchestra, band and choral programs, new teacher offices, new lesson rooms and storage areas. Adjoining special education classrooms were also renovated. The area is set to open in the next few weeks.
At Arcade Elementary, work included connecting the existing snow melt piping to existing electric boiler system, installing a new high efficiency gas boiler, replacing the remaining PVC HVAC loop piping with new steel and copper piping, and removing an obsolete chiller in the boiler room.
Year 2 of the construction calls for the replacement of the access road between Pioneer High School and Pioneer Middle School, Mr. Nunn said. The road must be moved to the north 16 feet because it is currently located on a Village of Arcade electric right-of-way.
Other construction items next year include work in the high school office related to lighting and HVAC, replacement of various high school cafeteria equipment, and replacement of existing rooftop units at the high school cafeteria and weight room.
Pioneer School District voters approved $10 million in capital improvements in a public vote held in July 2018.