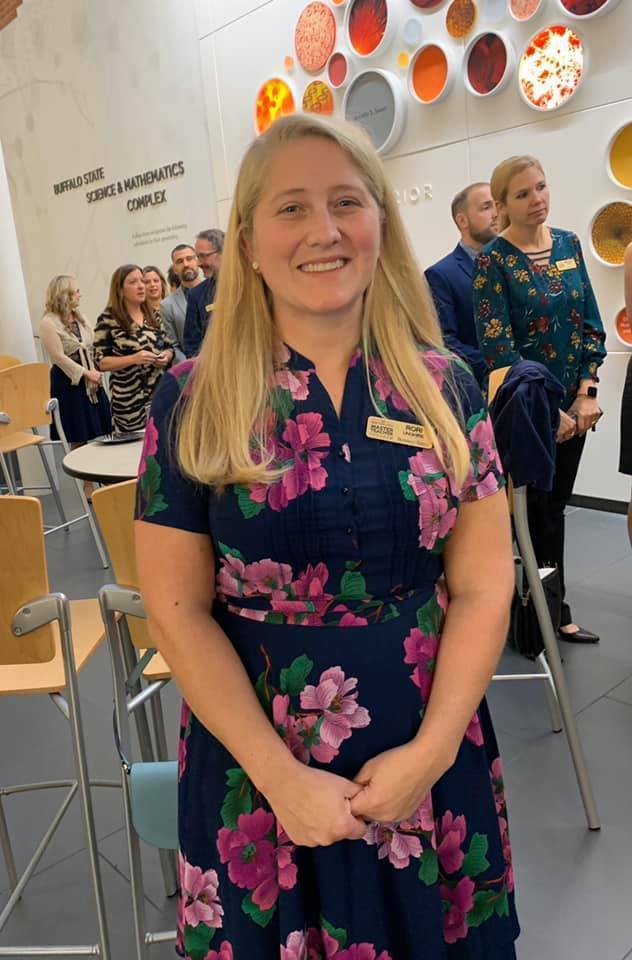 MEET RORI UNGHIRE, MASTER TEACHER
Pioneer Panthers
Wednesday, October 30, 2019
Pioneer Middle School science teacher Rori Unghire has joined the 2019 New York State Master Teacher Program, one of 228 new educators announced by Gov. Cuomo.
Mrs. Unghire earned her Bachelors of Science in Biology from Northeastern University, and Masters of Art in Teaching for Secondary Science from the University of North Carolina – Chapel Hill. Before returning to graduate school for education, she worked for several years as a research technician for the Harvard Center for Regenerative Medicine at Massachusetts General Hospital, and later as a staff environmental scientist for a small consulting firm in Connecticut.
Mrs. Unghire has been in the classroom for 10 years, and is currently teaching 7th grade life science at Pioneer Middle School. She is a co-advisor for the middle school student council, co-advisor of the middle school running club, and also coaches the school's Science Olympiad team.
Mrs. Unghire enjoys gardening, reading, cooking, and travelling. On weekends, she and her husband can often be found at the zoo, science museum, or out in nature chasing after their two young sons.
As a New York State Master Teacher, Mrs. Unghire is looking forward to taking science mini courses, sharing best practices, and continuing to grow in her profession.
Current Master Teachers at Pioneer include Michael Duskiewicz and Kristen Budney of the high school, and Robert Atkinson of the middle school.
Learn more about the Master Teachers