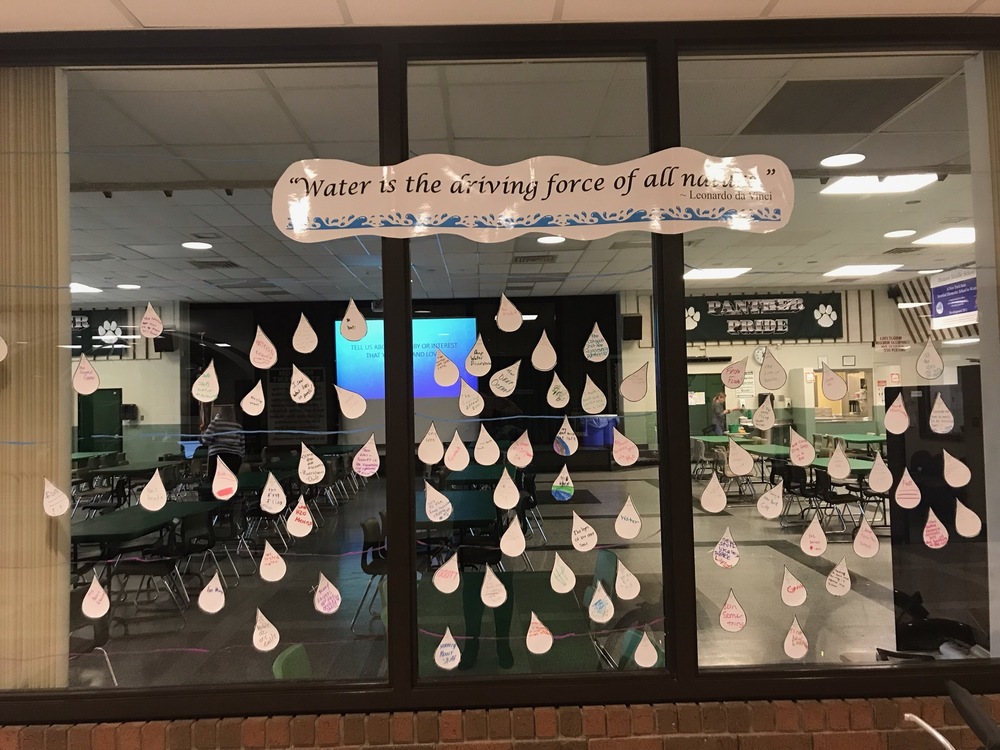 S.T.E.A.M. NIGHT: GUNG HO FOR H20
Pioneer Panthers
Tuesday, October 29, 2019
Pioneer Middle School hosted its latest S.T.E.A.M Night on Oct. 23, with the theme "Gung-Ho for H2O".
S.T.E.A.M. is an educational approach to learning that uses Science, Technology, Engineering, the Arts and Mathematics as access points for guiding student inquiry, dialogue, and critical thinking. The event included a wide range of activities.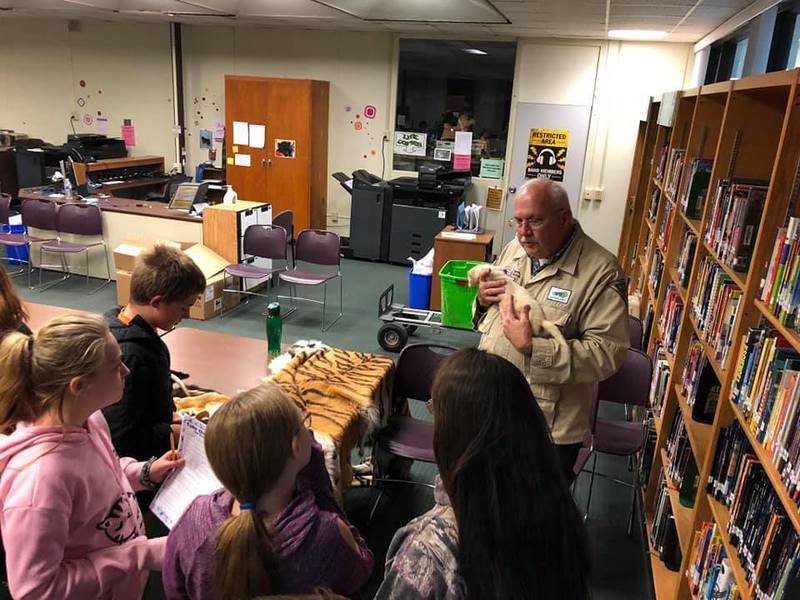 ABOVE: Buffalo Zoomobile.
Stations involving engineering included activities to design and build a sailboat and to create a catapult to launch frogs at targets.
Other experiences included looking at microscopic freshwater organisms under a microscope, testing various liquids for surface tension, and making music on water xylophones.
There were interactive games on hurricanes, oceanic zones, and raindrops, too. The Buffalo ZooMobile brought animals and displays to share with the students and community.
A "Reflection Pool" gave students an opportunity to write down and share what they learned from their participation in the school event.
Over 170 students attended the event, along with many other family members. S.T.E.A.M. Night 2019's goal was to help motivate and excite students about S.T.E.A.M. phenomena.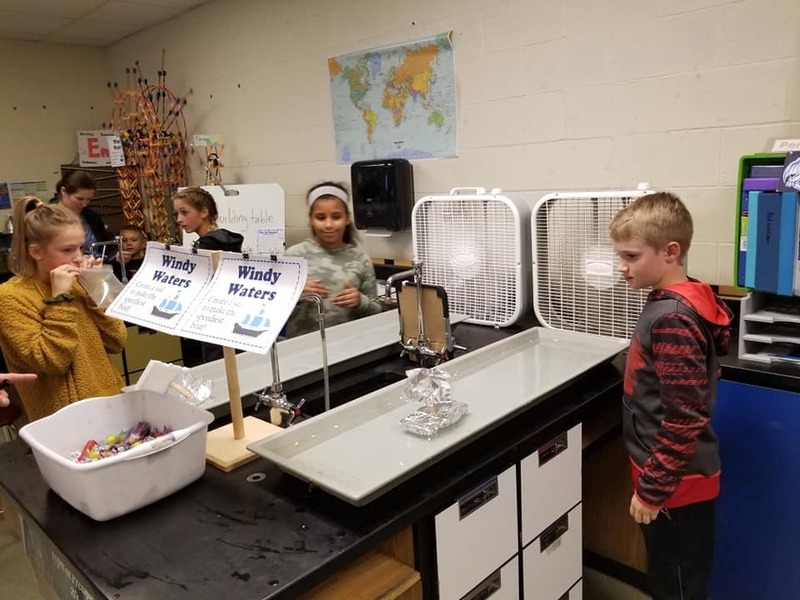 ABOVE: Windy Waters tested who could make the speediest sailboat.