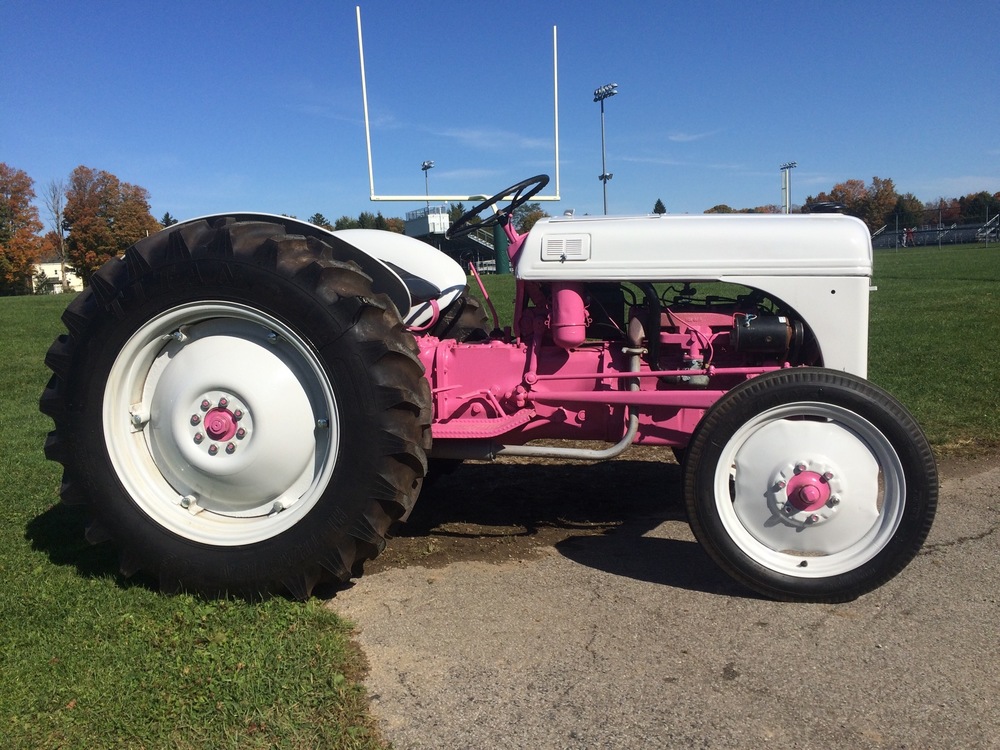 FFA TO HOLD ADULT SKILLS TEST, TRACTOR RAFFLE
Pioneer Panthers
Tuesday, October 15, 2019
Are you interested in testing your skills in the areas of dairy judging, plant identification, veterinary science, tractor operation and welding? The Pioneer FFA's Adult Agricultural Skills competition might be just for you!
The competitions are planned for Friday, Oct. 25, at the Pioneer Agricultural Facility located behind Pioneer High School (12145 County Line Road, Yorkshire). The event will begin at 5:30 p.m.
Teams for the event will consist of four people. Team members will work together to accomplish various tasks in different agricultural areas.
The registration cost for the evening will be $10 per team. The registration cost includes prizes and dinner. Individuals may also try out the various skills for free.
The night will conclude with the drawing for the Pioneer Friends For Agriculture Pink Ford Tractor. The tractor was restored by students in the Pioneer Agriculture Department and is now looking for a new home.
Proceeds from the tractor raffle will be donated to Roswell for Breast Cancer Research. This will be your last chance to purchase tractor raffle tickets while testing out your agricultural skills and knowledge!