Welcome to Pioneer
Speech, Language and Assistive Technology

Pioneer Speech and Language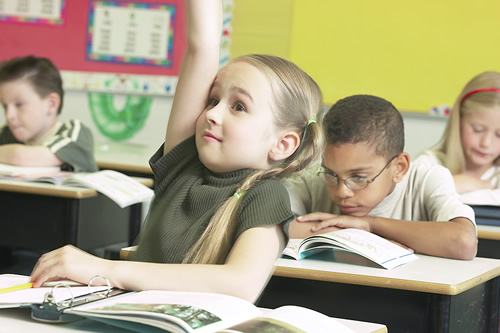 The Speech and Language Department assists students with the skills needed for educational, social and vocational success through the development of strong communication skills.
Academic success in any subject area, as defined by the Common Core Learning Standards (CCLS),
is measured by a student's ability to speak, listen, read and write well within that subject area. Because language development is the foundation of speaking, listening, reading, and writing, language development can also be seen as the foundation for learning within all academic subjects.

It is our mission to help all students maximize their communication skills to support learning through Response to Intervention (RTI), Evidence-Based Practice (EBP), Differentiated Instruction, various service delivery models and creative instructional strategies. Communication skills that may be addressed include receptive language, expressive language, articulation and phonology (phonemic awareness), language processing and listening skills, fluency and voice.
Pioneer Assistive Technology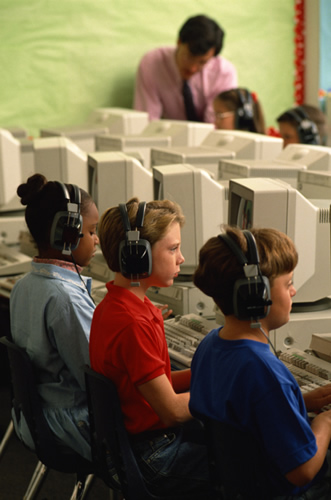 Advances in the development and use of assistive Technology have allowed students with disabilities equal access to curriculum, improved student achievement, and improved quality of life. Pioneer Central Schools recognizes that the use of assistive technology "levels the playing field" and promotes independence both in and out of the classroom.
Assistive technology is available in most institutions of higher learning and can be used to increase employability after school. Thus, Pioneer recognizes that the use of assistive technology promotes lifelong independence and prepares students with disabilities for the world outside of school.

Pioneer offers a variety of software, hardware, and training options for student with varying needs.

SPLAT is a merging of speech and language services with assistive technology with goals of:

1. Providing a shared resource.
2. Creating an environment for students that is encouraging and nurturing, allowing for maximum achievement.
3. Utilizing technology resources to improve speech services and foster greater independence.
4. Acting as a resource to all students, regardless of classification or achievement level.
5. Making assistive technology more readily available for all students.
All students can learn. All students have something special to offer, and all students have strengths. It is our mission to provide a nurturing environment where students can find their own strengths and build upon them in order to reach their highest potential, fostering greater independence and moving confidently into adulthood.
"Please note: This web section contains links to Third Party Sites: The links in these various areas will let you leave the school district web site. The linked sites are not under the control of the district and the district is not responsible for the contents of any linked site or any link contained in a link site, or any changes made to such sites. The district is providing these links to you only as a convenience, and the inclusion of any link does not imply endorsement of the site by Pioneer Central Schools."